It's one thing for the Washington Commanders to get beat 31-19 at home by the lowly New York Giants who remain in last place in the NFC East despite their win in FedEx Field.
As bad as that is, finding out the Commanders may not have made the necessary adjustments to stop what the Giants were getting the most success out of is downright baffling.
But if what New York receiver Isaiah Hodgins observed against his Washington opponents is true, that's exactly what happened.
"They play a lot of man, so for us, we do a lot of meshes," Hodgins said after the game according to the Washington Post. "Trying to get some picks and make their defenders pick themselves for our receivers. They were kind of struggling with the meshes that we had and we [had] seen that and started calling them even more."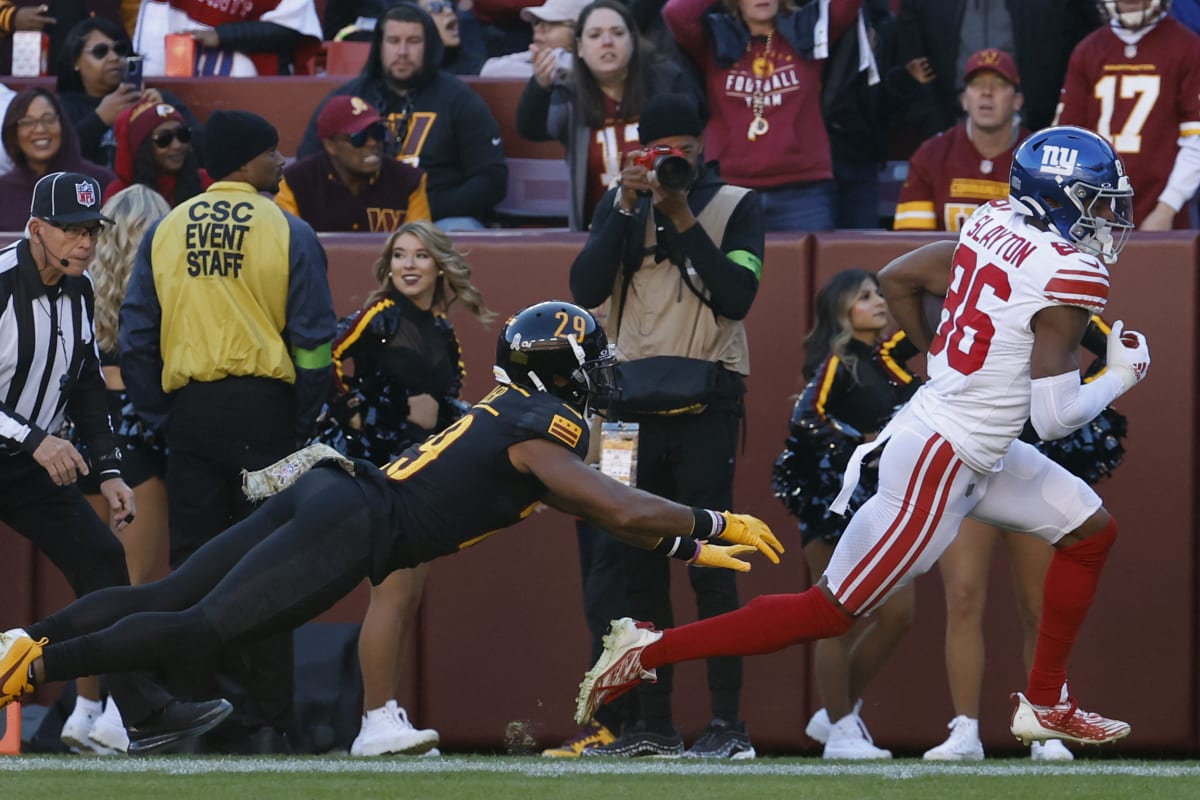 Football fans will be familiar with what mesh concepts look like even if they don't know it right off the top of their heads.
The basics of a mesh concept involve two receivers running routes that cross each other with the intent being that either advantages in athleticism help create separation and open targets, or the play design itself causes disruptions in the defense.
That's exactly what happened against the Commanders in Week 11, and Hodgins says they never did anything to stop it.
"Not really," Hodgins said when asked if the Washington defense adjusted to the mesh concepts. "Their main plan seemed to be that they wanted to play man and then let their D-Line do what they do. They had some success with the sacks and stuff, but playing man in the NFL for an entire game isn't easy...So we started doing that and I didn't really notice a counter. They stuck with their plan."
Related: Commanders Suffer Worst Loss of Season vs. Giants: 3 Takeaways
Of course, the Commanders didn't play man coverage the entire game, but when they did the Giants certainly found an effective way to disrupt it.
The result was a 246-yard passing performance by New York quarterback Tommy DeVito who added three touchdowns and recorded a 137.7 quarterback rating despite being sacked nine times.
For Washington, the result was yet another lost game it will feel like it could have won, and the potential end of the road for coach Ron Rivera and members of his staff.