Prepare for your baby's arrival with these top must-haves
It's easy to become overwhelmed when preparing for the arrival of your first baby, whether you're pregnant or adopting a precious little one. While friends and family love to offer unsolicited advice about their must-have gadgets, and you can walk into any store and get lost in its many baby aisles, you might still wonder what you need.
While the number of items you need to care for your little one is pretty short, there are a ton of helpful tools that will make your life easier. We've consulted BestReviews baby and child expert Dr. Aimee Ketchum to help us figure out everything first-time parents need to buy and prepare before the baby arrives.
In this article: Infantino Flip Advanced 4-in-1 Baby Carrier, Boppy Nursing Pillow And Positioner and iHealth No-Touch Forehead Thermometer.
How to prepare for the arrival of a new baby
Gather baby gear: "Babies seem to require so many accessories, but it can actually be quite simple," Ketchum said. "There are a lot of extras that take up space and are not necessary for a newborn baby." Instead of getting overwhelmed, opt for the "less is more" approach, especially during those first few months when your baby isn't doing much. Then, you can figure out what will make your life easier and the gear your little one will love. To start, Ketchum said, "The most important things to have on hand before the baby is born besides clothing and diapers are a new car seat, a bedside bassinet, formula and bottles (even if you are planning to breastfeed, a little bit of formula is a good idea in case supplementation is needed) and I recommend a Boppy, a baby carrier and some baby health essentials."
Stock up on food and essentials: Whether it's making and freezing meals ahead of time, stocking up on toilet paper or ensuring your furry pet has ample food and treats, preparing these essentials will ensure you have everything you need in the first few weeks after bringing your baby home. You can also make a meal train, fill prescriptions or hire a cleaner.
Pack your hospital bag: You don't know when your baby will be here, so it's important to be prepared at all times. Pack your hospital bag ahead of time with essentials for both the parents and the baby. Items include disposable diapers, baby wipes, a nursing pillow, a toothbrush and other must-haves.
Best products for first-time parents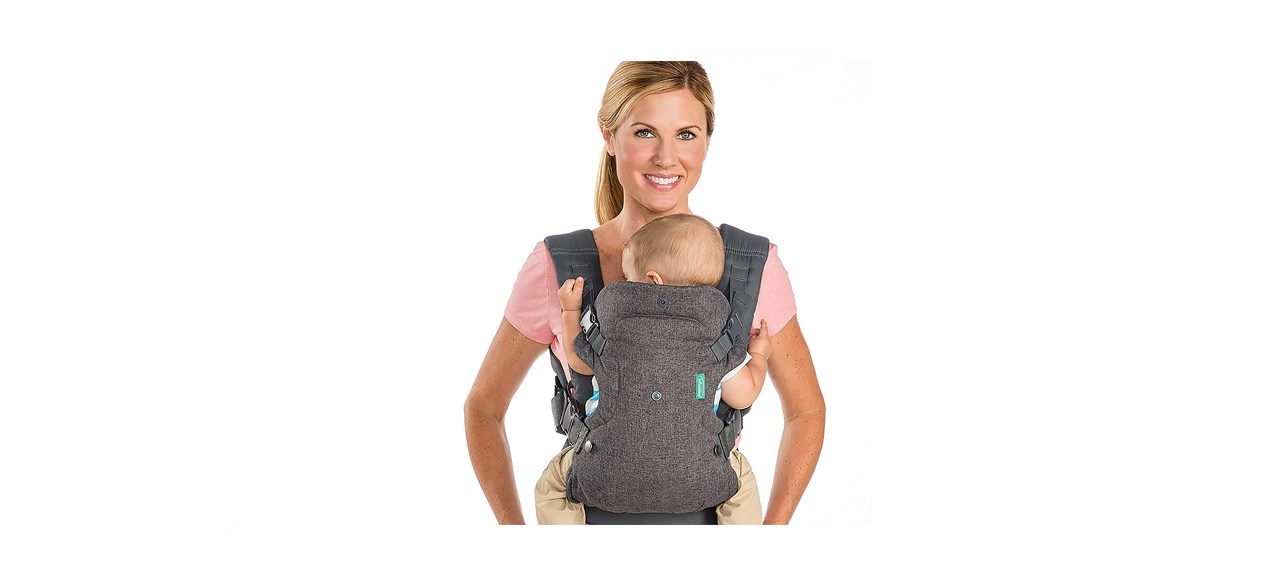 Infantino Flip Advanced 4-in-1 Baby Carrier
Ketchum recommends a baby carrier to keep your baby close during daily tasks. Babies often lean on their heads while in the car seat or crib, so a baby carrier is an excellent alternative to keep pressure off their heads. Plus, they're great at helping babies develop vision and neck strength to see their world.
Sold by Amazon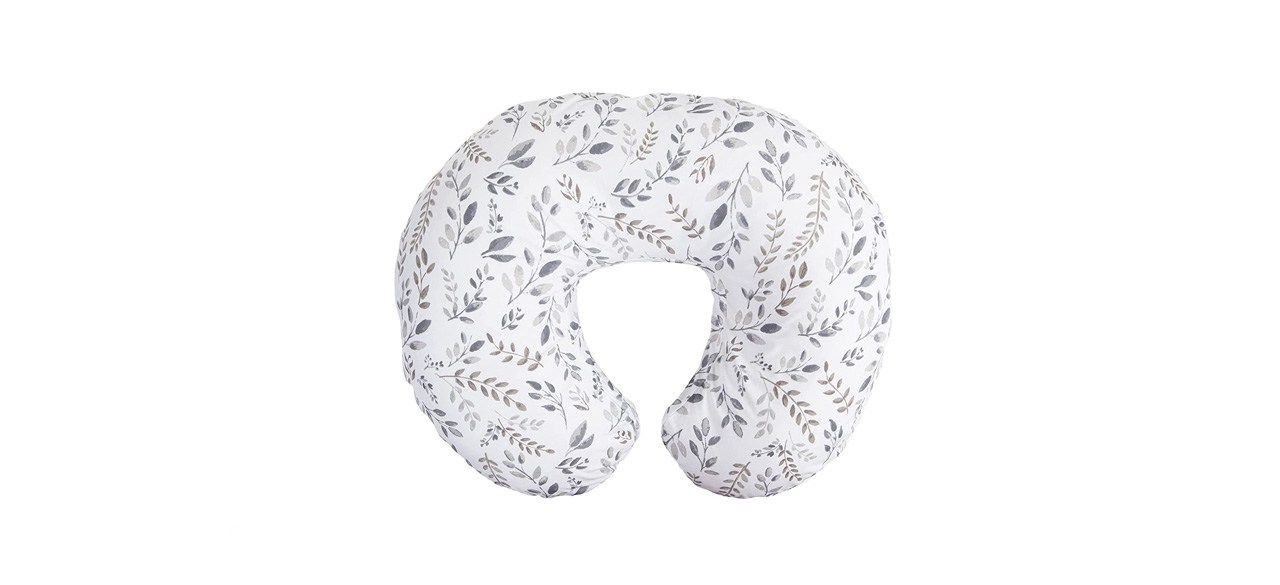 Boppy Nursing Pillow and Positioner
From breastfeeding to bottle feeding, a Boppy pillow is a lifesaver for many tasks throughout a baby's life, including sitting up as they gain more strength. Ketchum also prefers this pillow to position the baby during tummy time and offer extra support.
Sold by Amazon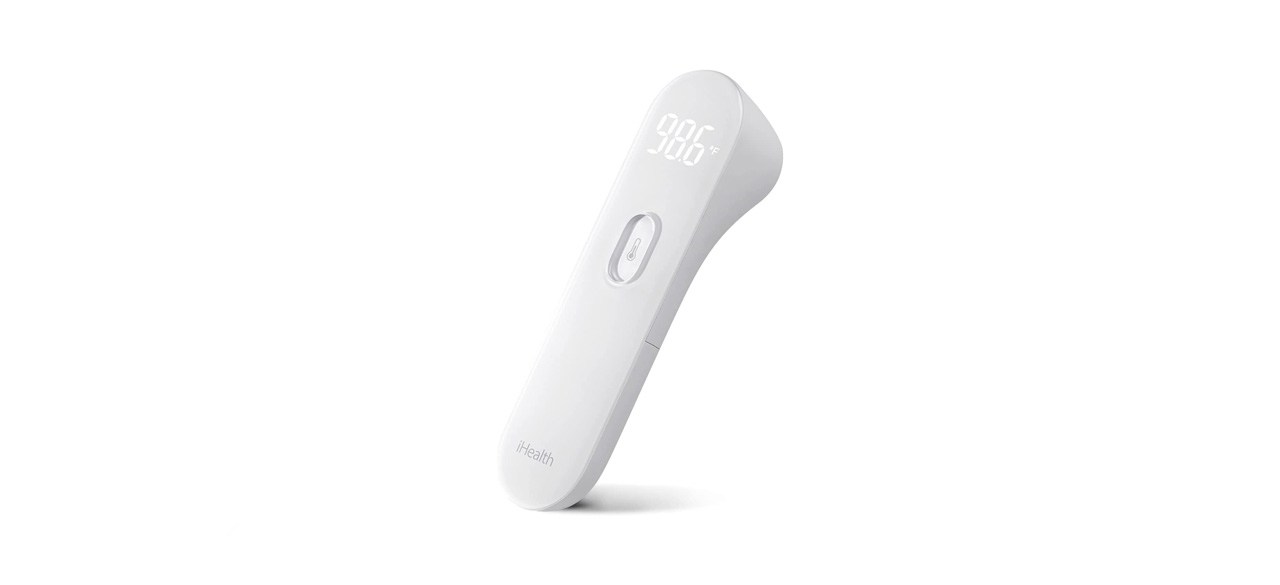 iHealth No-Touch Forehead Thermometer
Life as a new parent is hard enough without trying to determine if your little one has a fever. Give yourself peace of mind by keeping this no-touch thermometer on hand. This option is more hygienic, delivers an accurate reading in just one second and can be used without waking your baby.
Sold by Amazon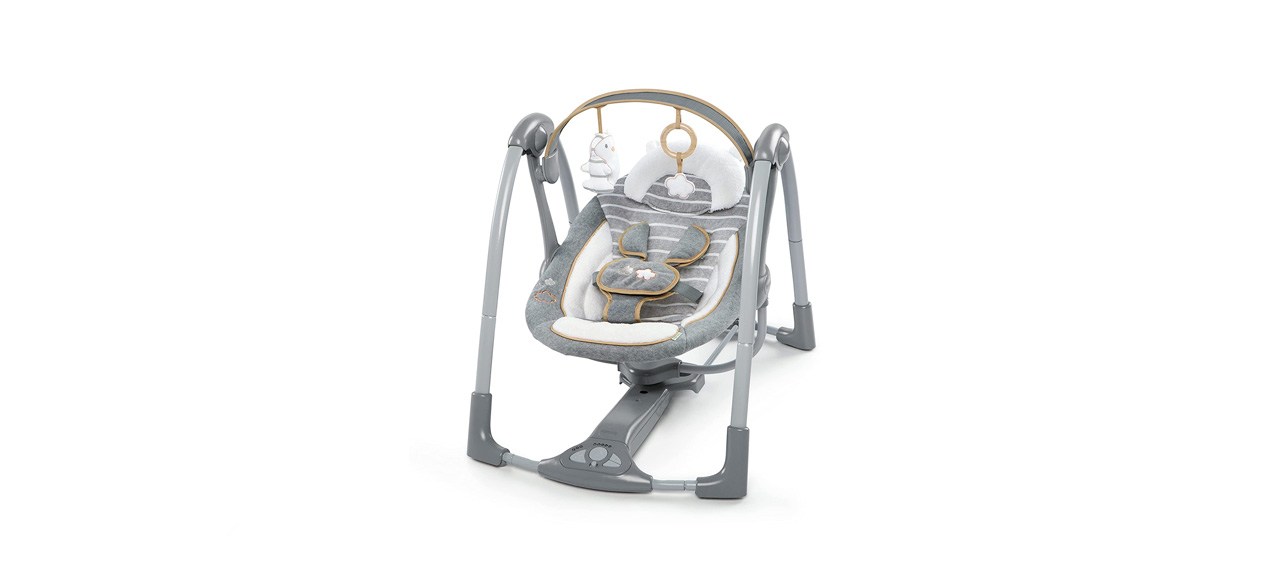 Ingenuity Boutique Collection Deluxe Five-speed Portable Baby Swing
While Ketchum doesn't advise parents to let their infant sleep in a baby swing, she notes that gentle rocking and swinging are helpful for calming and soothing. This model is designed with five swing speeds, sounds and a timer with auto-shutoff.
Sold by Amazon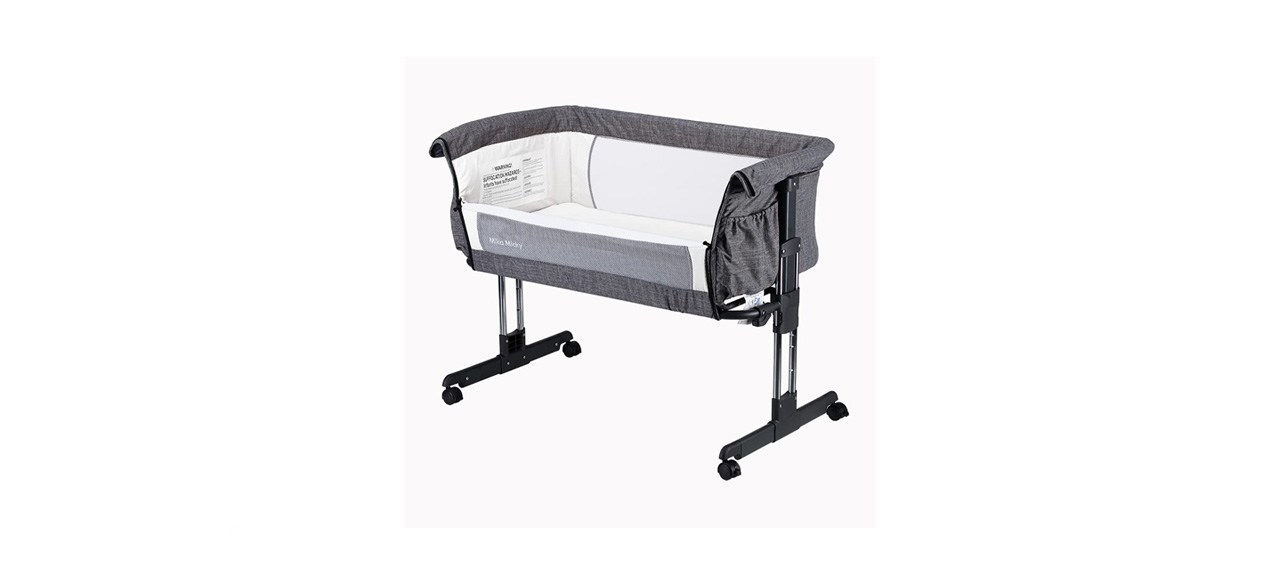 Mika Micky Baby Bassinet Bedside Sleeper
Ketchum notes that The American Academy of Pediatrics recommends that babies sleep in the same room with their parents but in their own beds. This bedside sleeper is the ideal solution to ease a new parent's mind and comfort the baby.
Sold by Amazon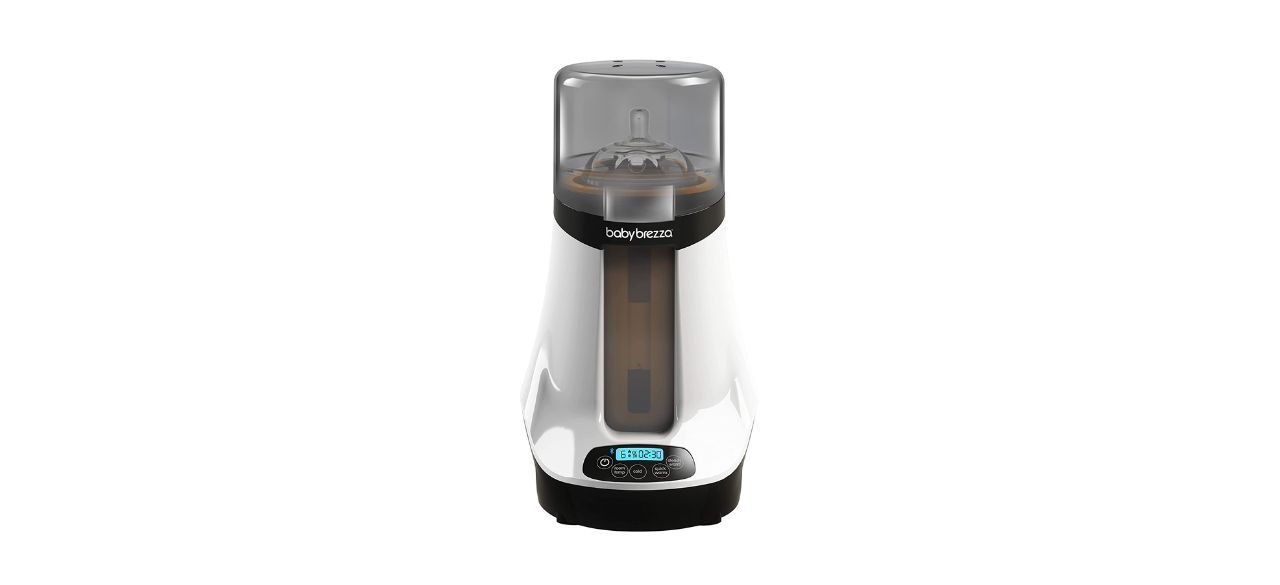 Baby Brezza Safe and Smart Electric Baby Bottle Warmer
With Bluetooth and a compatible app, you can heat your baby's bottle before you get out of bed. It features two heat settings: a quick option that evenly warms up and a steady warm setting that safely defrosts breast milk.
Sold by Amazon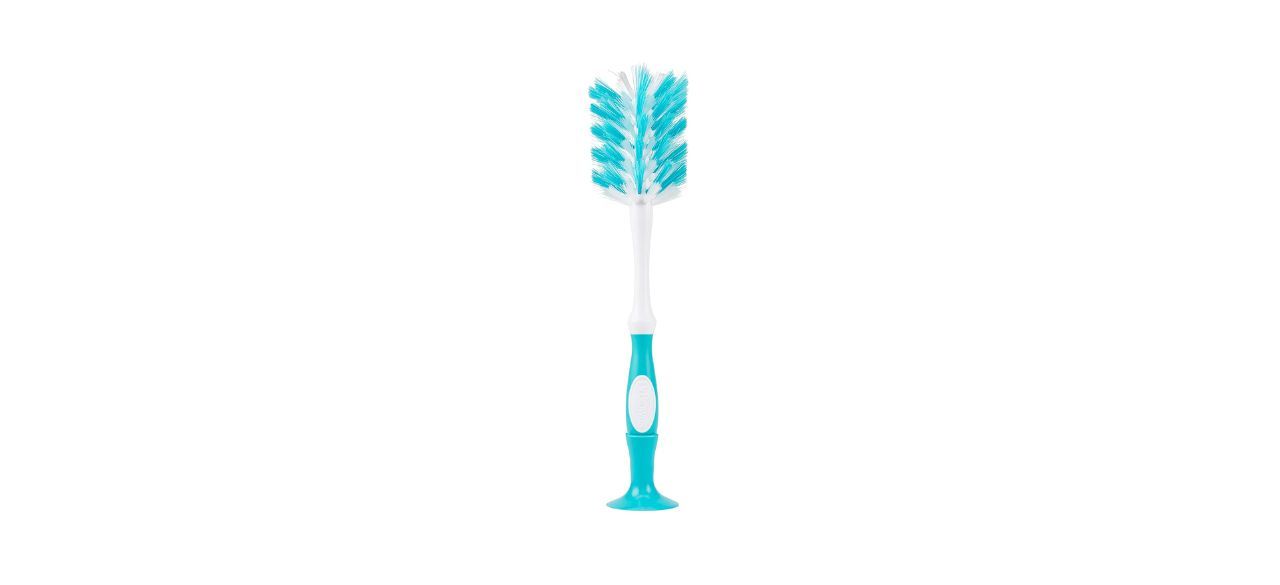 Dr. Brown's Deluxe Baby Bottle Brush
Reach every tight area to keep your little one's bottle and nipples sparkling clean with this baby bottle brush. Plus, the suction cup base stays where you stick it, whether on the side of the sink or in the cabinet.
Sold by Amazon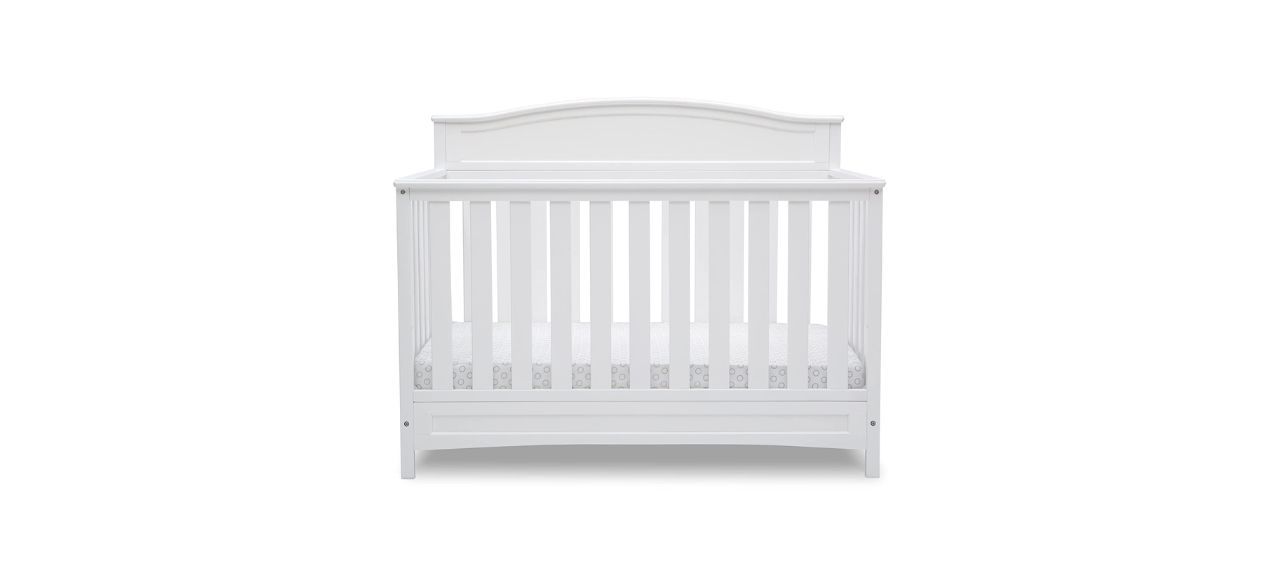 Delta Children Emery 4-in-1 Convertible Baby Crib
While babies love sleeping close to their parents at night, they will eventually need a space to grow and rest. Since this crib converts from a crib to a toddler bed, day bed and full-size bed, it's the only one you'll need.
Sold by Amazon
Summer Infant 2-in-1 Bouncer and Rocker Duo
Multipurpose items are a must-have when the baby arrives to save space in your house and keep your little one happy. Use this versatile piece as a rocker or bouncer, and soothe your baby with the vibration setting.
Sold by Amazon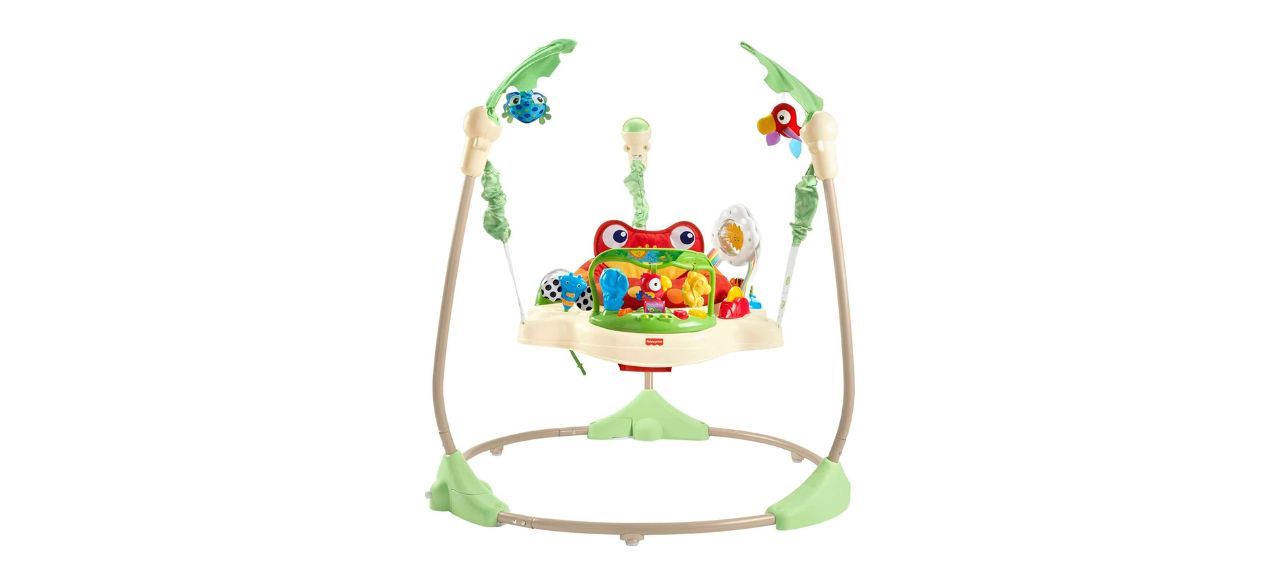 Fisher-Price Baby Bouncer Rainforest Jumperoo Activity Center
Your baby will need a lot of activity once they're sitting up and moving. This freestanding bouncer features lights and sounds to keep their attention, toys to encourage fine motor development and jumping to strengthen their muscles.
Sold by Amazon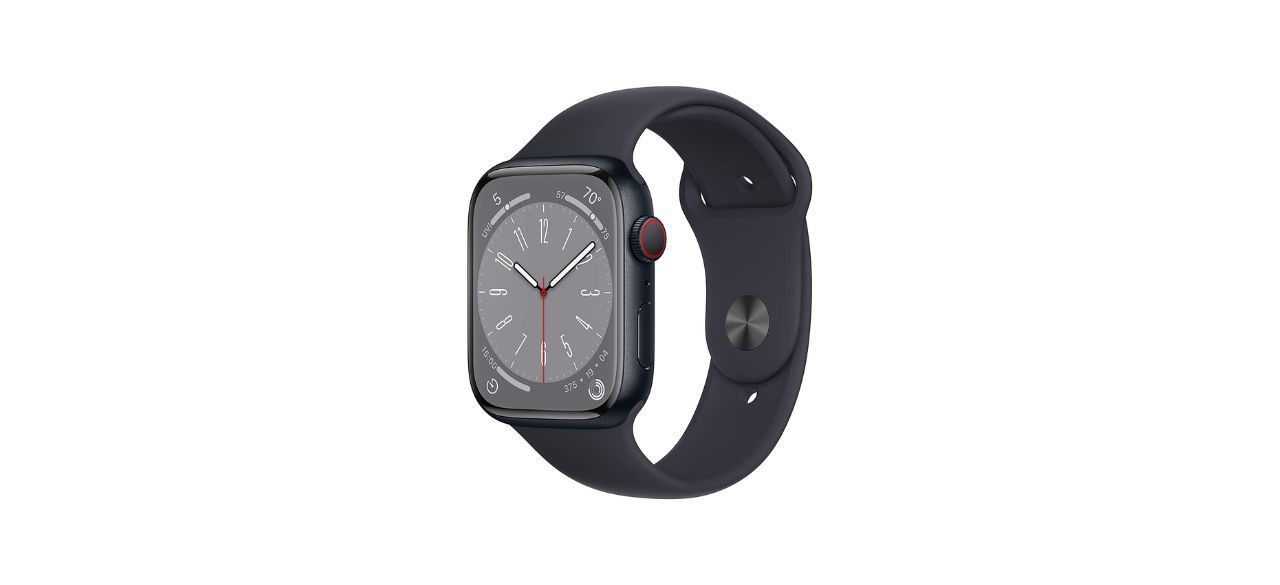 When a baby is asleep in your arms, you'll do anything not to disturb their slumber. This smartwatch lets new parents manage text messages or stream music without moving around. It also has a ton of safety features, including crash detection, fall detection and emergency SOS.
Sold by Amazon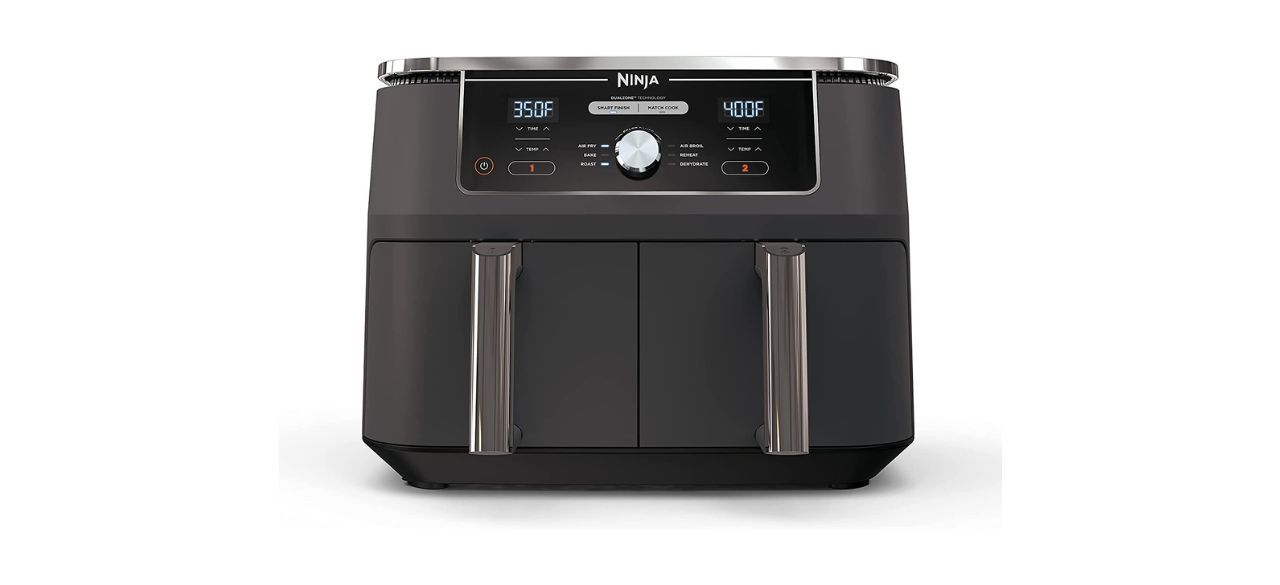 Ninja Foodi DualZone XL Two-basket Air Fryer
Thanks to this extra-large air fryer, new parents don't need to waste precious time preheating the oven or standing over a hot stove. Instead, the two separate baskets are ideal for cooking multiple types of food or making dinner for the whole family.
Sold by Amazon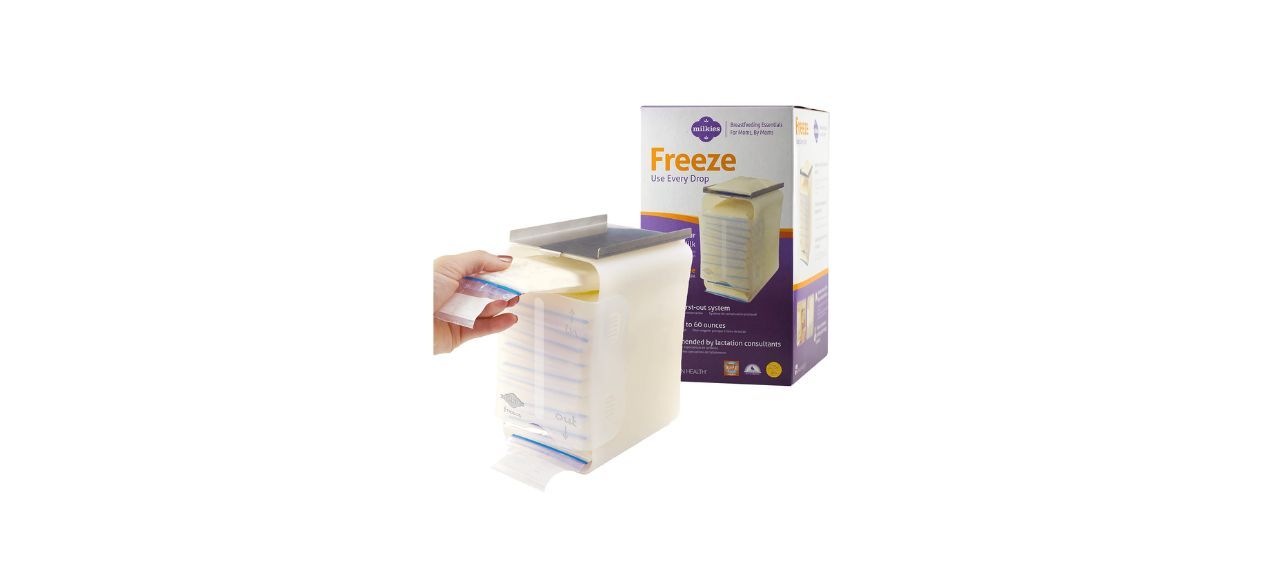 Milkies Freeze Organizer For Breast Milk Storage Bags
Organizing breast milk and making sure to use up your stash before it goes bad is something new parents don't want to worry about. This storage organizer does all the work for you, ensuring the fresh milk gets placed on top, and the oldest bags are the first out.
Sold by Amazon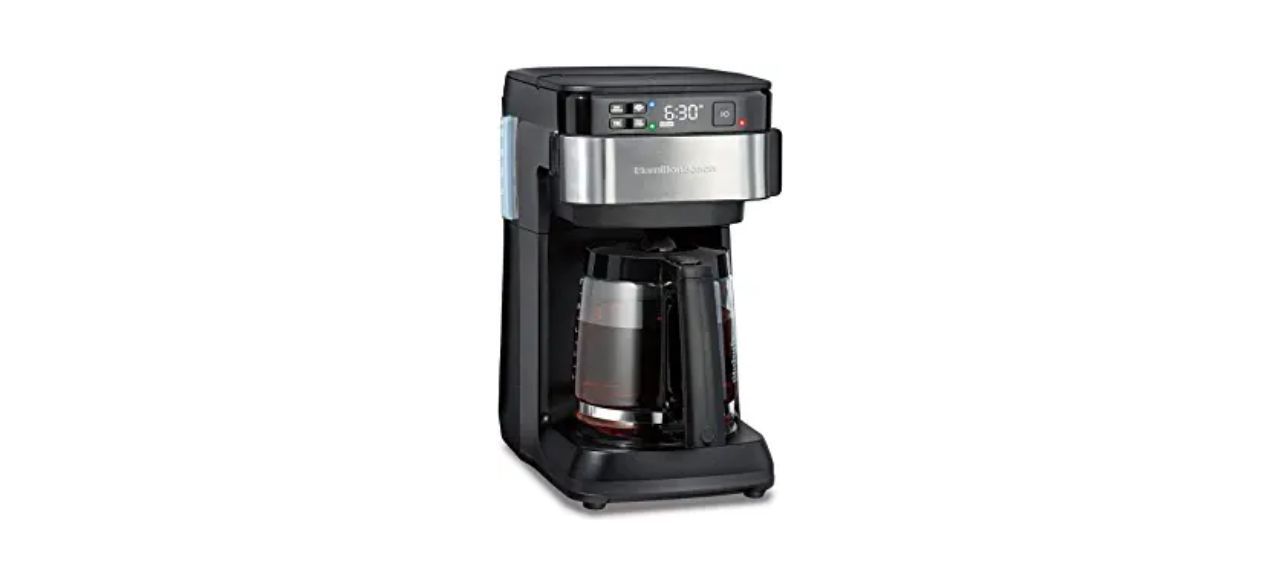 Hamilton Beach Smart Coffee Maker
Making a pot of java has never been easier than with this smart coffee maker. You can program it to have your morning cup ready when you wake up or ask your Alexa app or speaker to start brewing, change brew strength and ensure it's off.
Sold by Amazon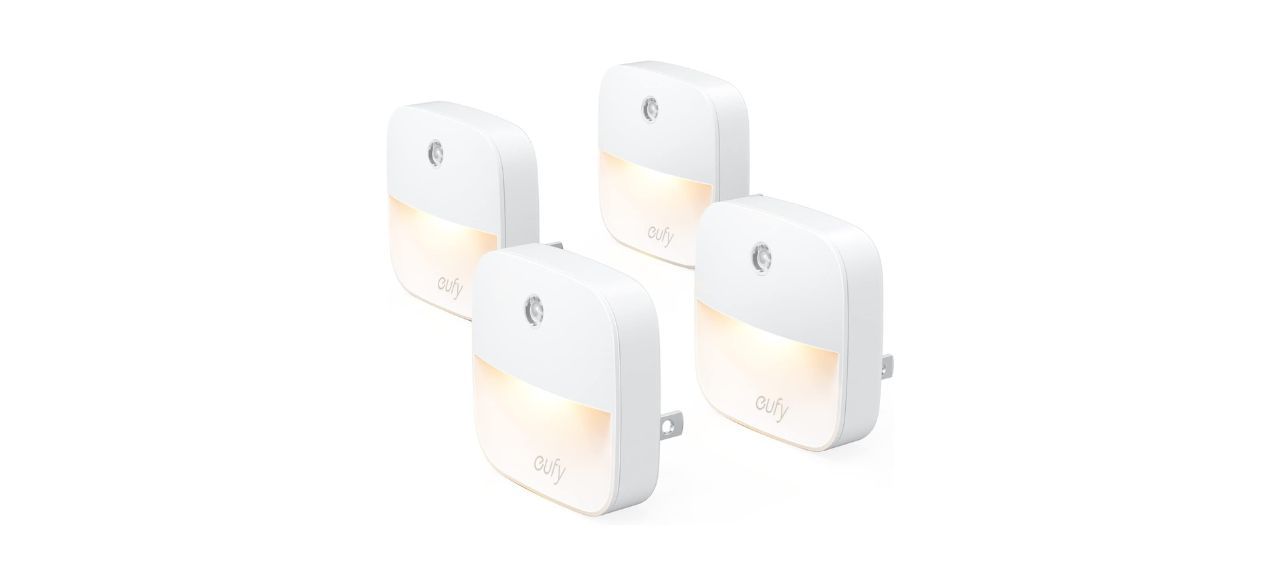 New parents will inevitably wake up in the middle of the night to cuddle their new baby. Whether in the hallways or the nursery, this night light offers soft illumination that adjusts based on the lighting outside. It's also fire-resistant to guarantee safety.
Sold by Amazon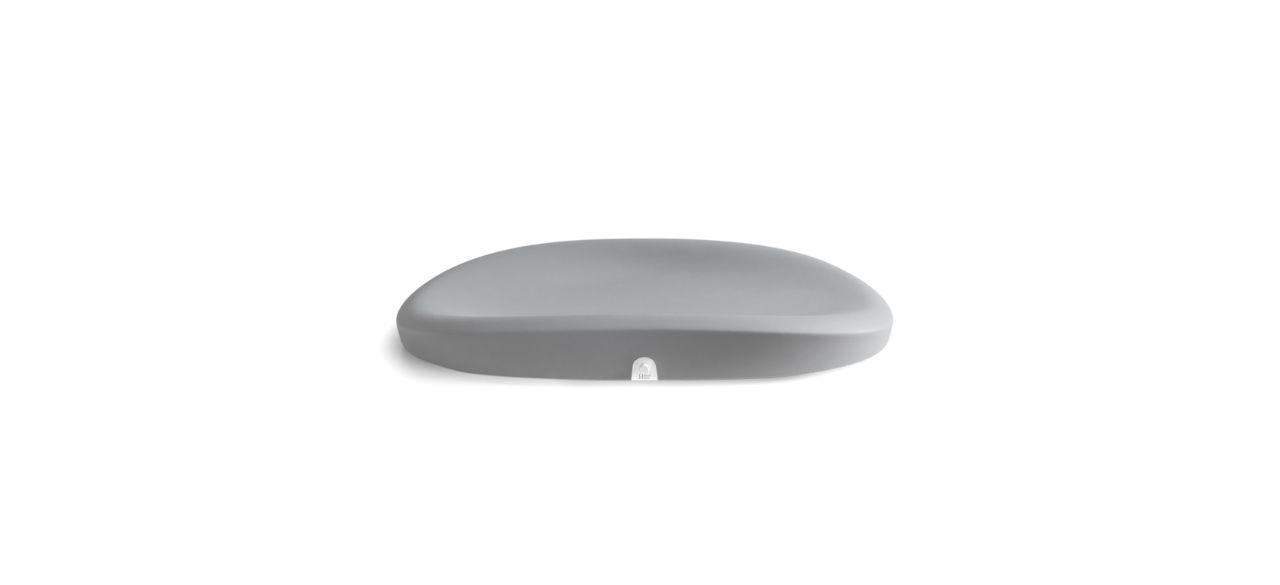 Hatch Baby Grow Smart Changing Pad and Scale
Effortlessly keep track of your baby's growth while changing their diaper with this smart changing pad and scale. It's comfortable, easy to clean and puts new parents' minds at ease that their little one is getting their nutrients.
Sold by Amazon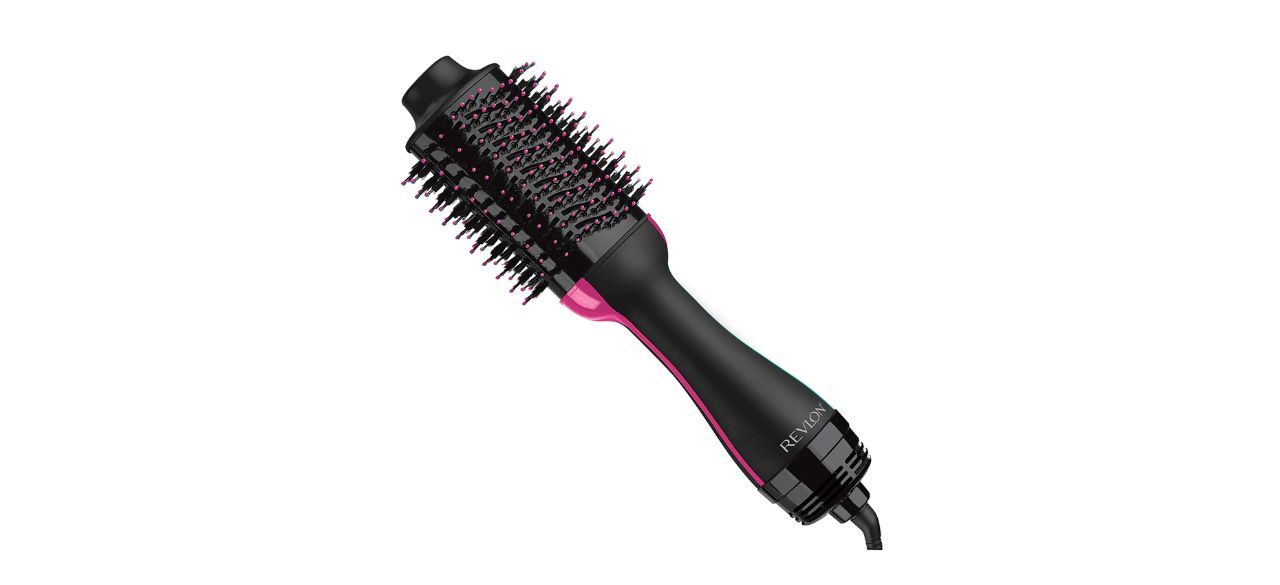 Revlon One-Step Hair Dryer and Hot Air Brush
If you're getting ready in a hurry, this hair dryer and volumizer gives you a salon-style finish in less time. It features three heat and speed settings, including a cool option, for flexibility in style and to reduce hair damage.
Sold by Amazon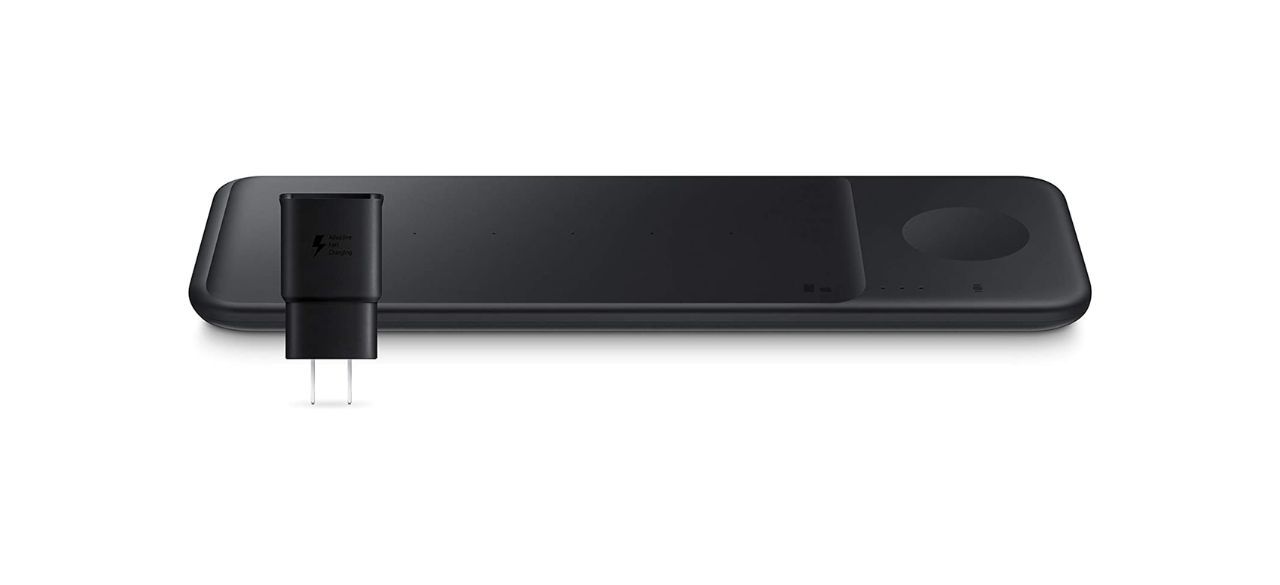 From your phone to your smartwatch to your earbuds, you can charge all your devices without cords. This wireless charger is designed with six coils, so you don't have to spend time perfectly aligning your three devices.
Sold by Amazon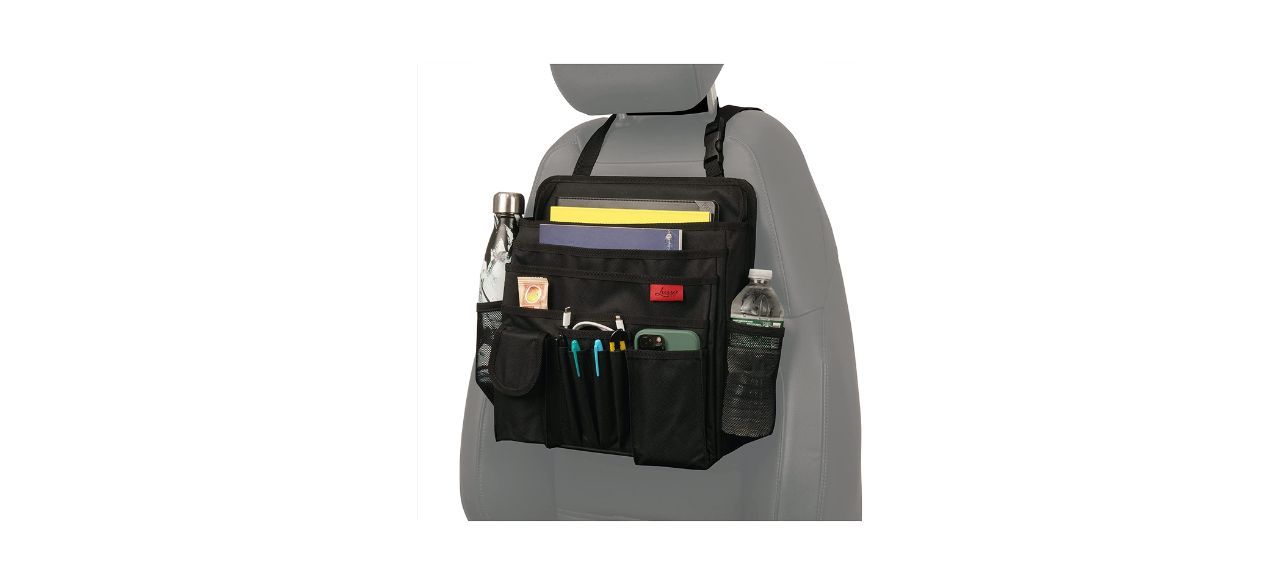 If you're worried about forgetting your diaper bag or other essentials, consider this car organizer to store extra wipes, diapers, clothes and everything else a new baby needs. It fits on the seat of any car, truck, SUV or van.
Sold by Amazon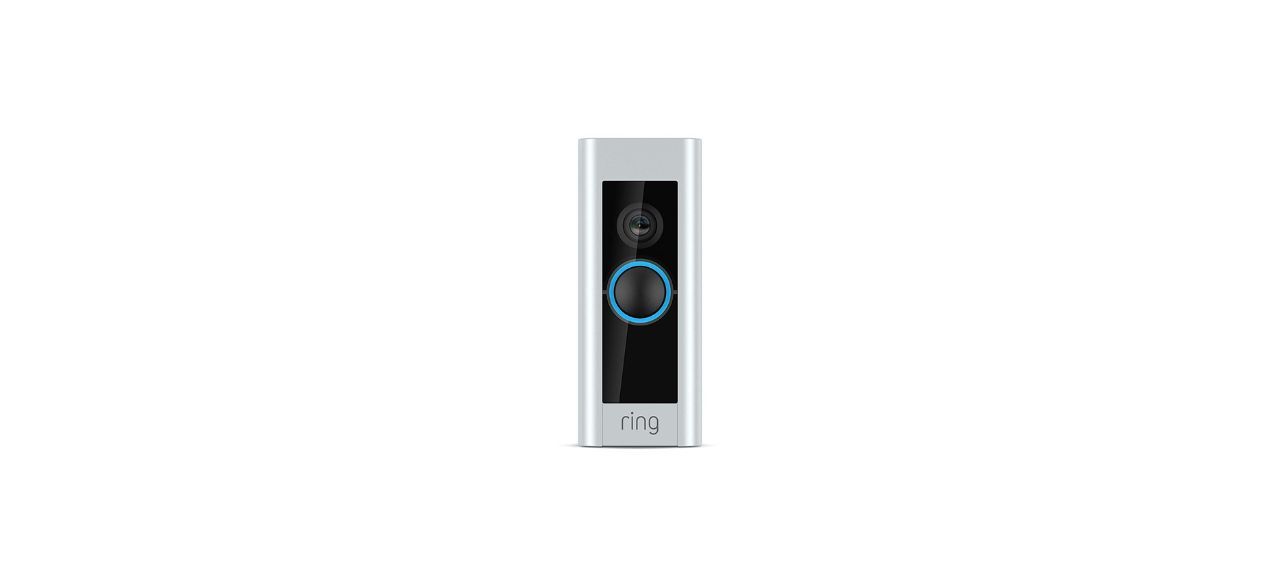 With this video doorbell, you don't have to get up while holding a sleeping baby to see who is at your door. Using the app, you can also converse with visitors or delivery people and record your videos.
Sold by Amazon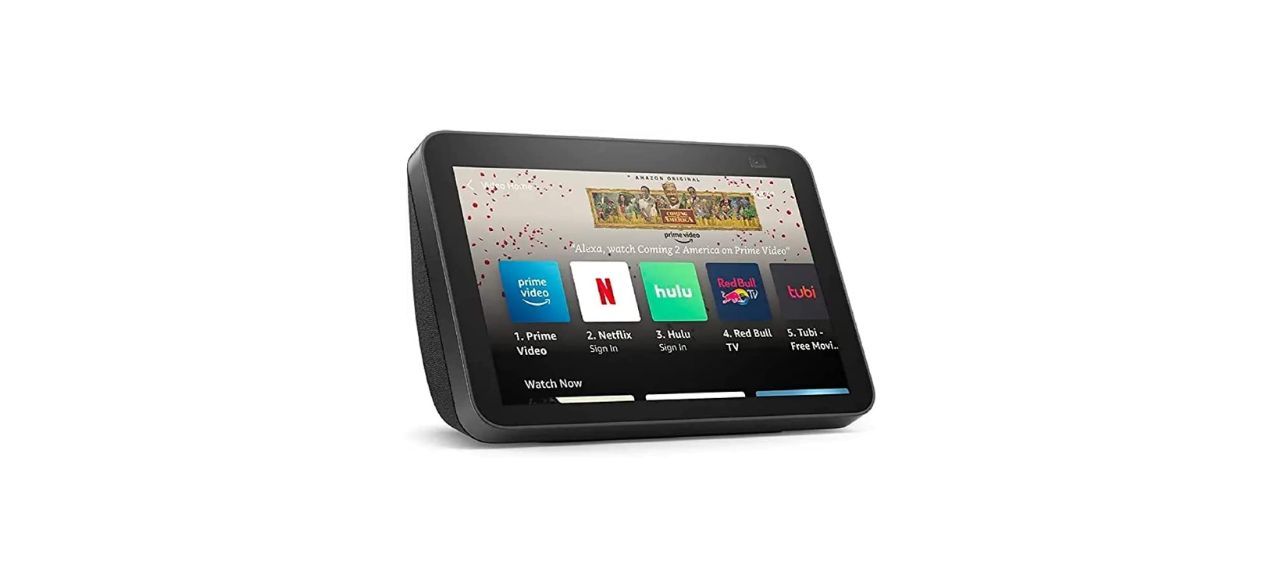 Whether you want to video chat with family members to let them see your new baby or control the lights in your house, the Echo Show makes it effortless. It's also designed with multiple layers of privacy controls, including the ability to turn off your microphone and camera.
Sold by Amazon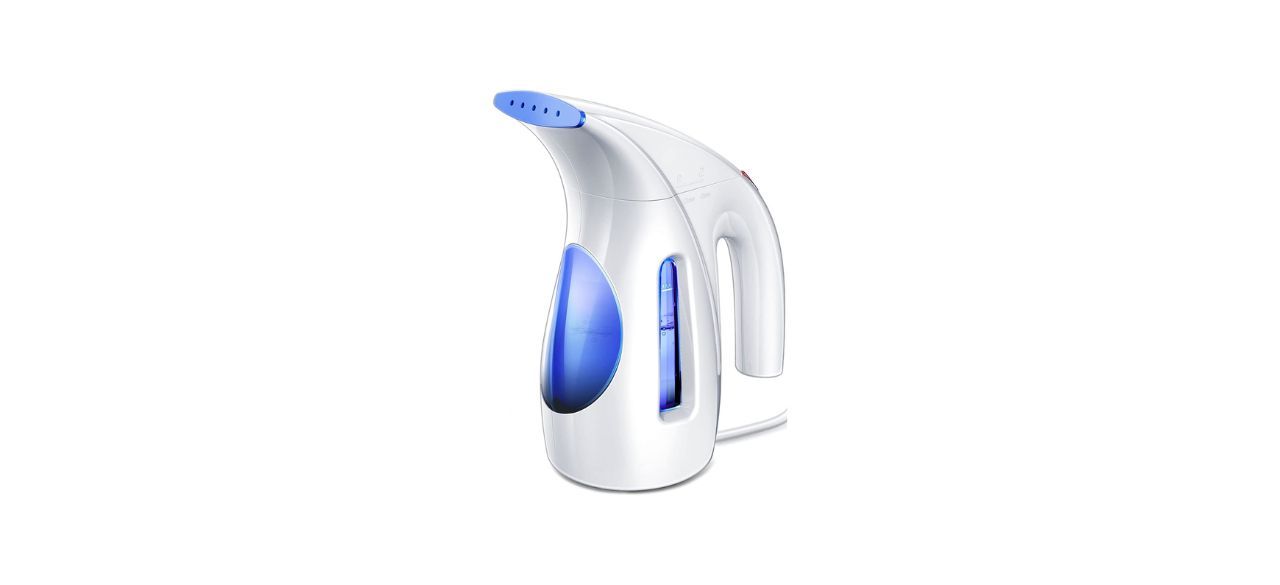 Hilife Portable Handheld Steamer
This portable steamer lets you quickly erase any wrinkles from your outfit when you don't have enough time to get out the iron or take it on a trip for quick fixes. It's designed with an extra-long cord and a large water tank for convenience.
Sold by Amazon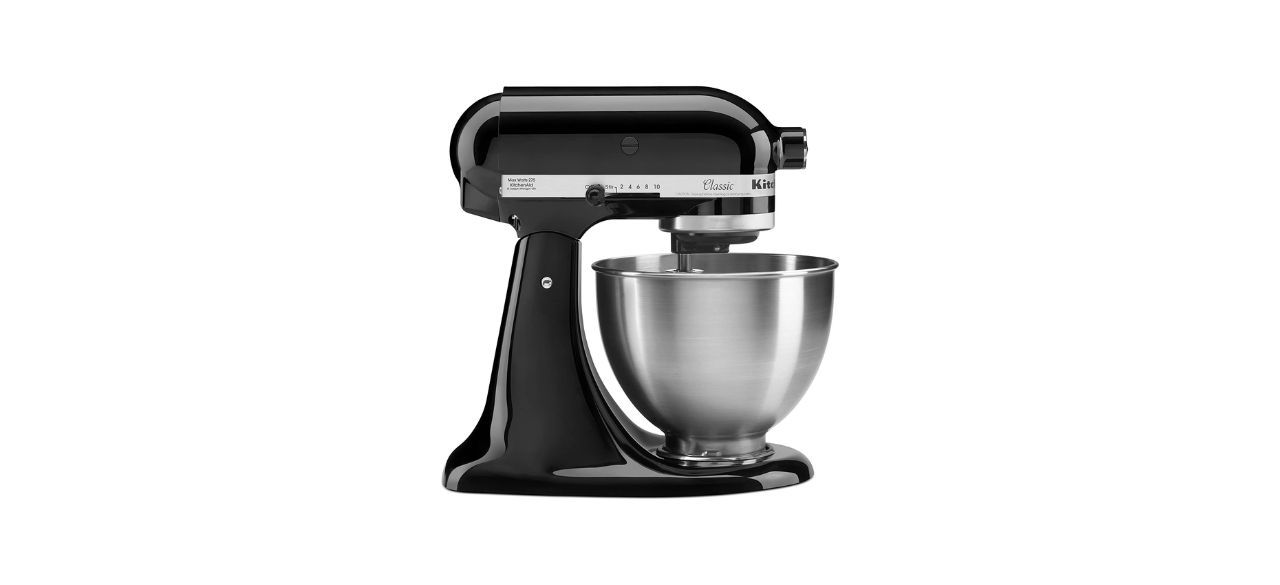 KitchenAid Classic Series Stand Mixer
With this beloved stand mixer, you can make up to eight dozen cookies at once or your favorite bread with little effort. Several attachments are also available for making fresh pasta or veggie noodles.
Sold by Amazon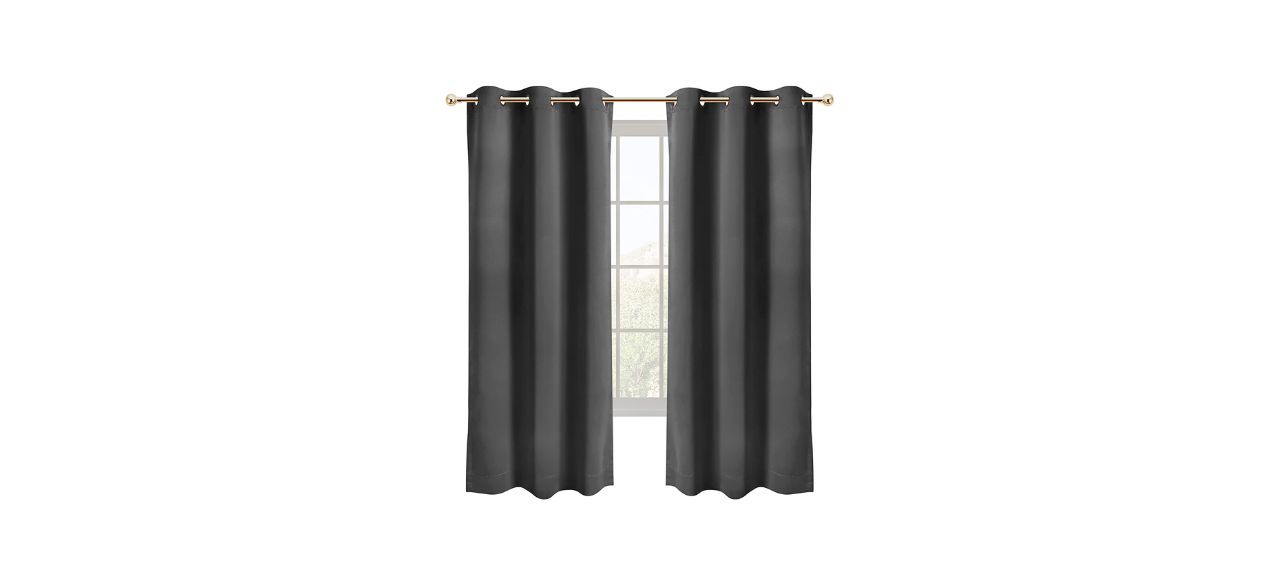 Utopia Bedding Blackout Curtains
Since it's difficult to sleep when the sun is still shining, create the perfect napping environment for your new baby with these blackout curtains. They're available in 12 colors to match your nursery theme and several sizes.
Sold by Amazon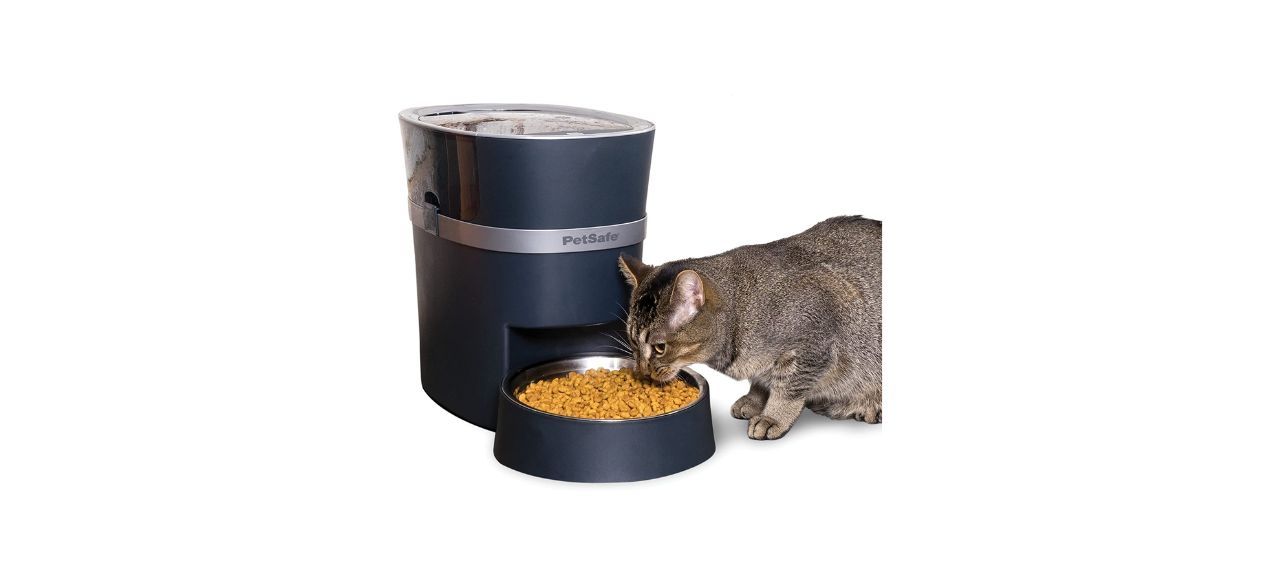 Make sure your furry friend isn't feeling left out when the new baby arrives with this electronic pet feeder. It lets you use the app to control everything from your phone and has a backup battery if the power goes out.
Sold by Amazon
Worth checking out
Want to shop the best products at the best prices? Check out Daily Deals from BestReviews.
Sign up here to receive the BestReviews weekly newsletter for useful advice on new products and noteworthy deals.
Bre Richey writes for BestReviews. BestReviews has helped millions of consumers simplify their purchasing decisions, saving them time and money.
BestReviews spends thousands of hours researching, analyzing and testing products to recommend the best picks for most consumers.
Copyright 2023 BestReviews, a Nexstar company. All rights reserved.