Everything you need for the host with the most
When you're hosting a party, you need the correct tools for the job, like a powerful Bluetooth speaker so everybody can hear the music. From welcoming your guests and serving snacks to preparing after-dinner treats and entertainment, there are plenty of gadgets and objects that can make your hosting job a lot easier.
When you aren't having the party, the same gadgets will be an immense help to (and greatly appreciated by) the host. Some can be used the day of the event, while others need a bit more time to figure out and set up. Here are some of the best gifts that you can present to your host, and hopefully, they will return the favor when it's your turn.
Best coffee maker and accessories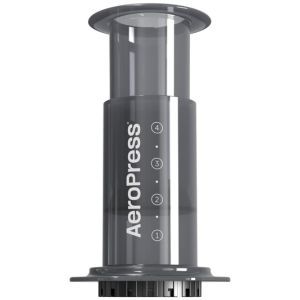 AeroPress, Original Coffee and Espresso Maker
Portable, easy-to-use and mess-free way to prepare coffee, according to our tests.
Sold by Amazon
If your host needs coffee on the go or is in a hurry to serve their guests, this is the perfect gadget. Simply add ground coffee, pour in some water, insert the plunger and gently press down. It comes with a neat tote bag, a funnel, scoop, stirrer, loads of filters and a filter holder.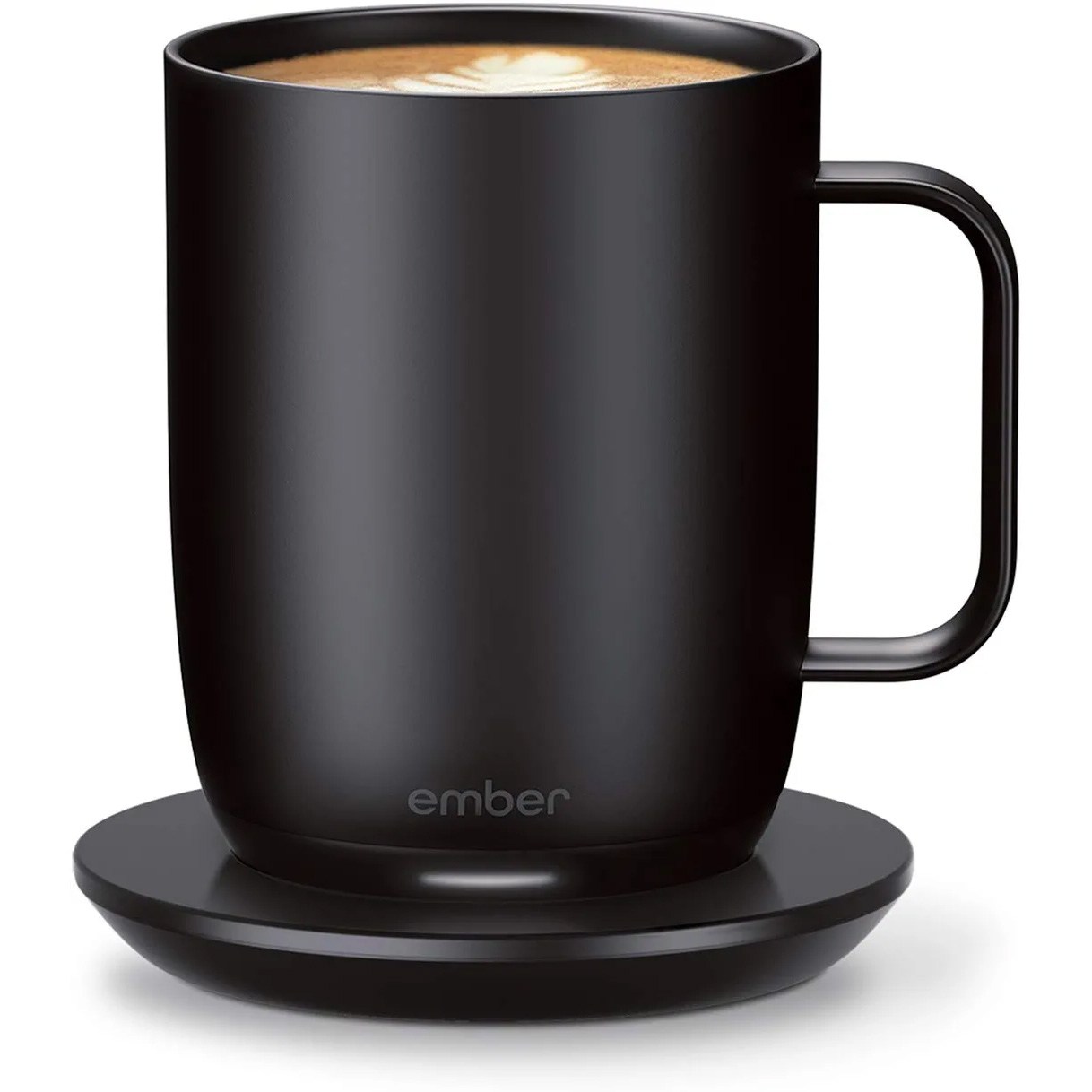 Ember , Temperature Control Smart Mug
Keeps hot beverages at the ideal temperature.
Sold by Amazon
No one should have to face a cold cup of coffee. This smart mug is a high-tech coffee companion that lets you keep your drink at the perfect temperature. The rechargeable battery lasts for about 80 minutes, and you can also control it with your phone through an app.
Best teapot and tea bags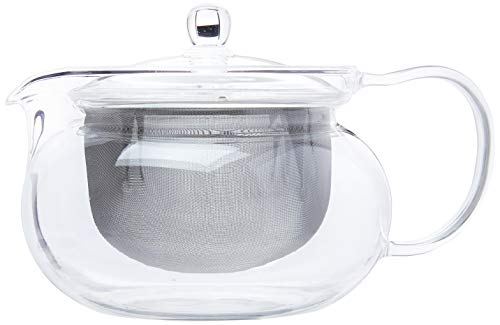 Hario, Chacha Kyusu Maru, 700ml
Despite a seemingly fragile construction, this dependable teapot delivers fresh and high-quality results every time.
Sold by Amazon
There is a fine art to making the perfect cup of tea, and this teapot from Japan is a great vessel for brewing it in. It features Hario's signature heatproof glass that holds about three cups, and comes with a fine-mesh filter.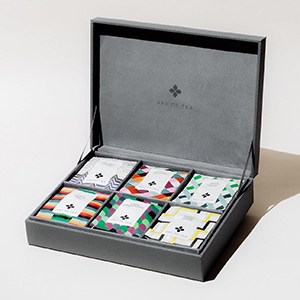 Art of Tea, 6 Section Leatherette with Assorted Tea Bags
Your guests would love a choice when it comes to their cup of tea.
Sold by Amazon
If your host is planning to serve tea, they'll want to have a delicious selection. This six-section leatherette box comes stacked with an assortment of tea bags, including French Lemon Ginger, White Coconut Cream and Earl Grey.
Best drinkware and accessories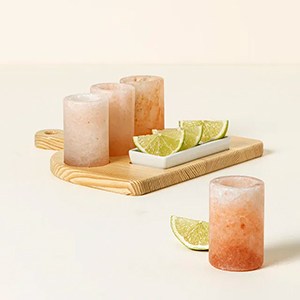 Uncommon Goods, Himalayan Salt Tequila Glasses
Just add lime and tequila and you've got a party.
Sold by Amazon
Depending on the guests, there is bound to come a time during a gathering when the tequila comes out. Whether they can keep it down is a different matter, but at least the fiery drink can be served in these Himalayan-salt tequila shot glasses to enhance the experience.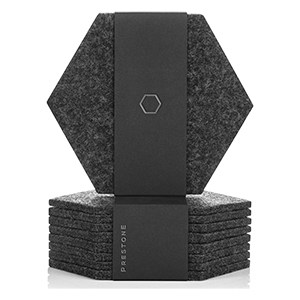 Prestone Prestige, Absorbent Coasters for Drinks, Set of 9
These fancy felt finds protect your furniture in style.
Sold by Amazon
There's nothing worse than watching a guest put a glass with condensation down on a wooden surface. Prevent any porous problems with these super-absorbent felt coaters. They come in a pack of nine, so there should be enough to go around.
Best kitchen accessories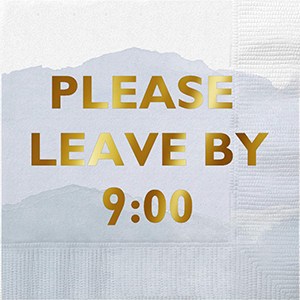 slant collections, Creative Beverage Paper Napkins
Nothing like a subtle hint. You need your rest.
Sold by Amazon
When serving snacks, it's always a good touch to supply your guests with a napkin to clean their lips, especially if Buffalo wings are on the menu. However, if your host uses these napkins, they also won't have to worry about someone overstaying their welcome … hopefully.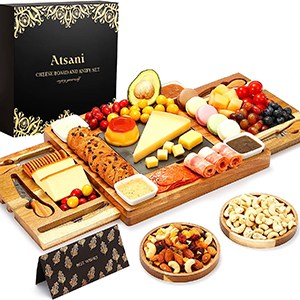 Atsani, Cheese Board and Knife Set
Say cheese. This high-quality set includes a wooden board, ceramic bowls, stainless steel knives, small forks and two round trays.
Sold by Amazon
Hosting shouldn't be too much of a hassle if you have the right tools. And if your host is putting small snacks and cheese out as an appetizer, they'll need an elegant cheese board and knife set, such as this one.
Add an eco-conscious and elegant touch with a cheerful lemon pattern.
Sold by Amazon
Add a touch of elegance with these Swedish dishcloths, adorned with delightful lemons. The set of three measures 7.75 by 6.75 inches and is made from 70% wood pulp and 30% cotton, a great environmentally friendly alternative to sponges and paper towels.
Best puzzle and games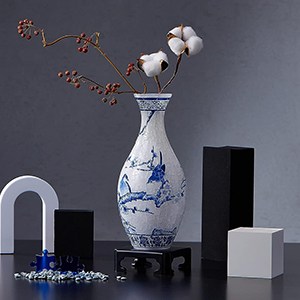 Give your host a bouquet, plus this unique, fun puzzle vase. It comes in a variety of prints, or translucent.
Sold by Amazon
Does your host need a vase to hold flowers from a guest? Well, this will do the trick, but it's going to need some assembling. This unique vase is made from 160 curved plastic puzzle pieces they'll need to put together before using it. Just remind them, they can't pour water into it!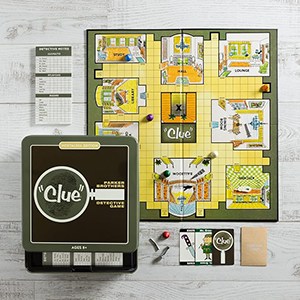 Winning Solutions, Clue Nostalgia Tin
Was it Miss Peacock with a candlestick in the conservatory? Give them a walk down memory lane with this nostalgic game.
Sold by Amazon
Who doesn't like a good old "whodunnit" board game such as Clue? While there have been modern interpretations of the classic, this set takes it back in time with a nostalgic look and feel, complete with a tin box and retro design.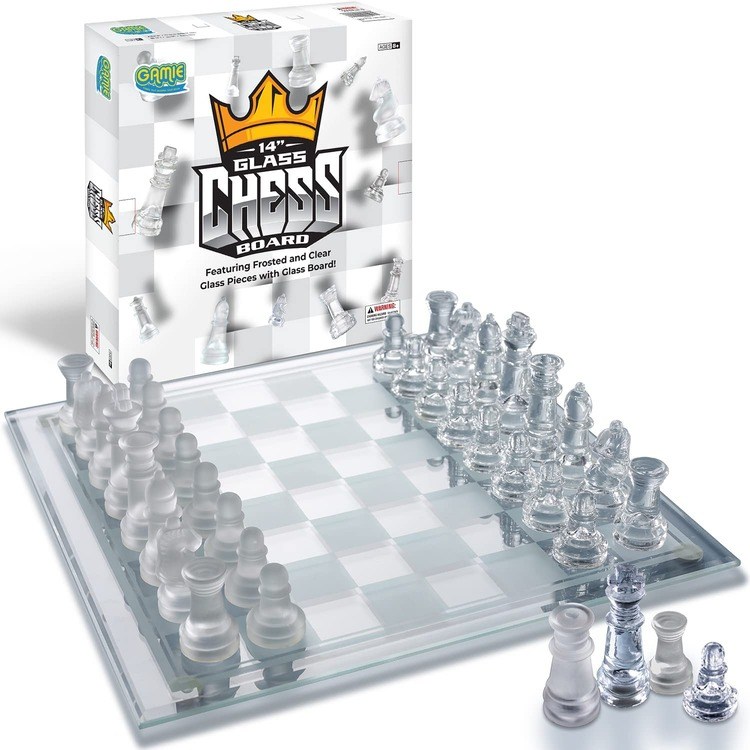 A great high-quality chess set that comes at a surprisingly low cost.
Sold by Amazon
As the evening winds down and guests are sipping their after-dinner drinks, it's a great time for some mental games. This glass chess set is sure to be an attention-grabber. It uses frosted and clear glass, and each piece has felt on the bottom for protection.
Best candles
Areaware, Dusen Dusen Blue Taper Candles
Set the mood with these elegant taper candles.
Sold by Amazon
Thoughtful lighting is the best way to create an intimate, cozy setting, and these candles are a great option. Available in a variety of whimsical colors, they are made from paraffin wax and stand 11.5 inches tall. This two-pack features candles that each have a different swirl design.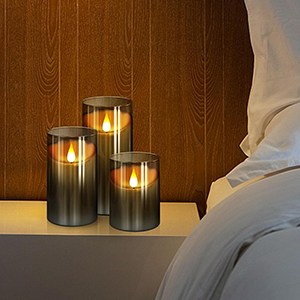 NURADA, Flickering Flameless Candles with Remote Timer
Flameless candles are a safe and elegant option and these come in a variety of colors, like red, green and gold.
Sold by Amazon
Your host can set the perfect mood with these unique candles the wind will never blow out. That's because they are battery-operated, come with a remote controller and use an LED flameless wick. There's no need to worry about dripping wax or burning down the house. Unless you are the Talking Heads.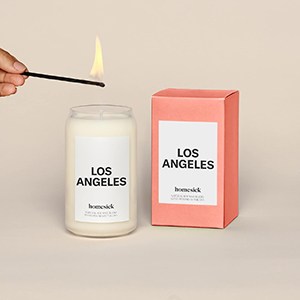 Homesick, Los Angeles Premium Scented Candle
There's no place like home. This candle is offered in a variety of city scents, like New York, Boston and Chicago.
Sold by Amazon
Missing the City of Angels? Why not light a candle that replicates the smell of Los Angeles? It's not bustling taxis or street food — the candle's scent is notes of orange, bergamot and rose, with hints of lemon and jasmine.
Best tech gifts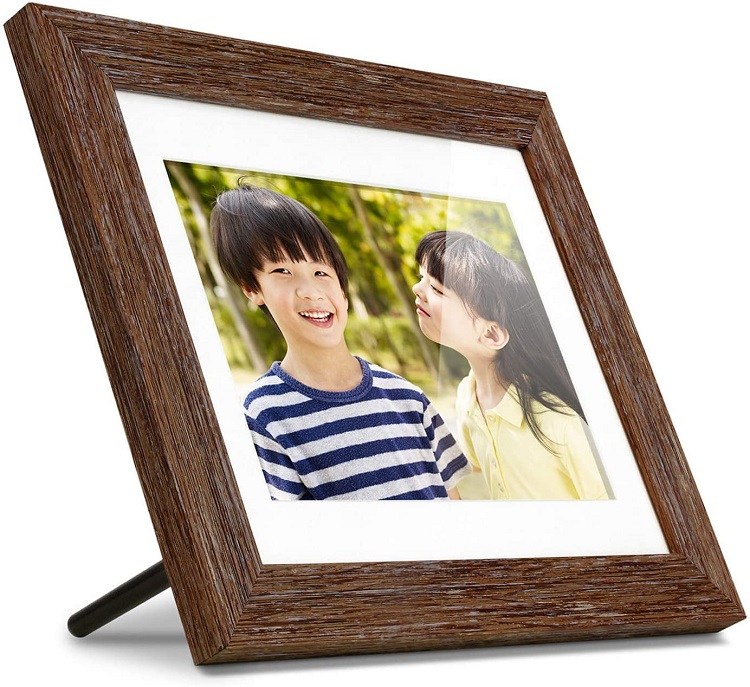 Aluratek, Distressed Wood Digital Photo Frame
While it may not have as many features as other models, this affordable and chic digital photo frame is still a top pick.
Sold by Amazon
Your host can decorate their home with the perfect images for any occasion using this digital photo frame. All they have to do is upload photos to a flash drive, plug it into the photo frame and watch the colorful images be displayed on the 8-inch LCD screen.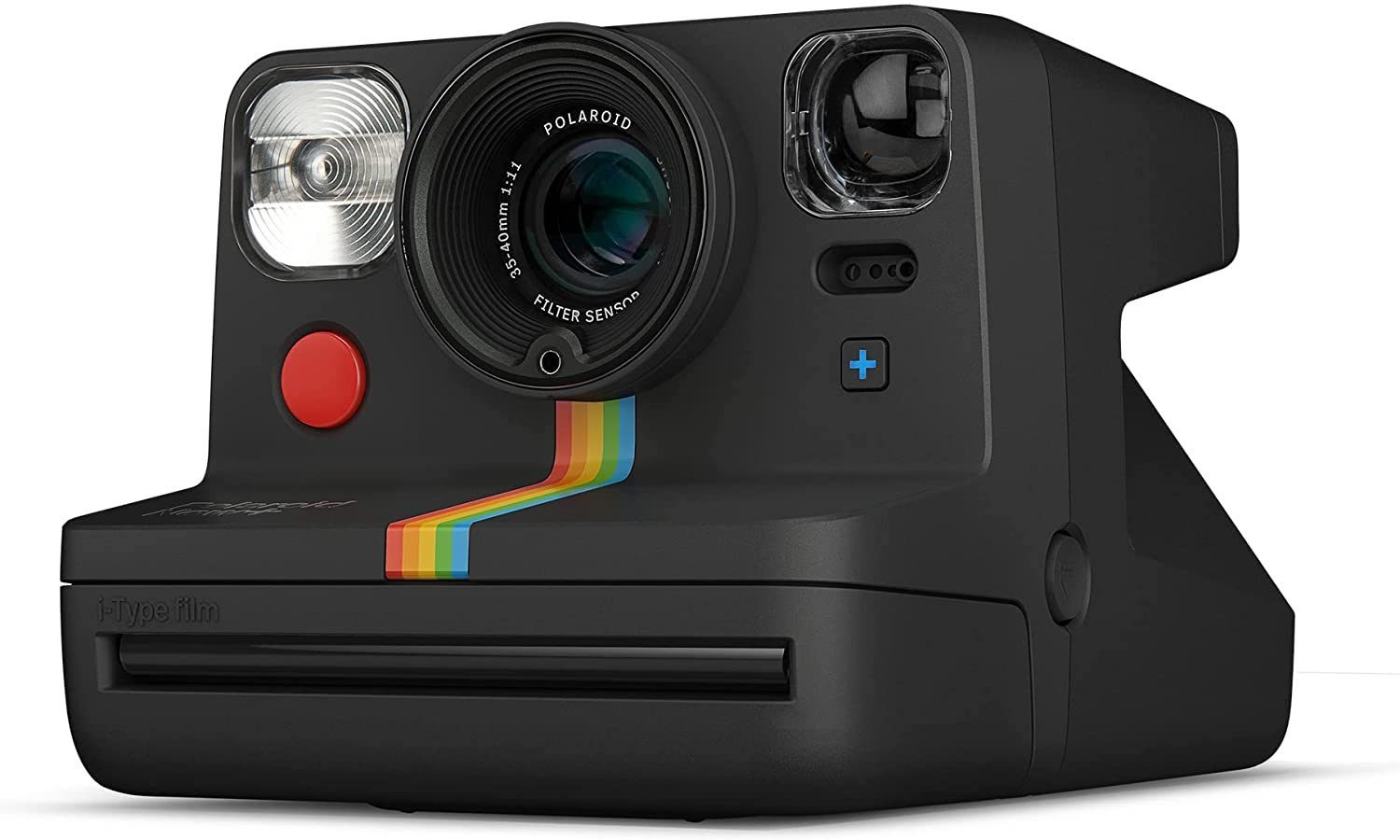 Polaroid, Now+ Bluetooth Connected I-Type Instant Film Camera
The Polaroid Now+ brings Bluetooth controls to the famed full-format instant camera.
Sold by Amazon
A great party is one that everybody wants to remember. But sometimes, there is just a little bit too much "partying" that can cloud your memory. Ensure that your host can capture every moment with this Bluetooth-connected Polaroid camera. The prints also make for excellent parting gifts.
More of the best gifts for hostesses and hosts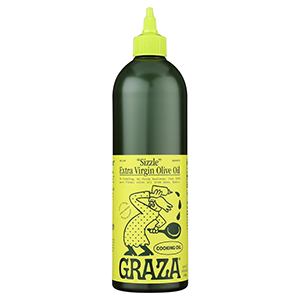 Graza, "Sizzle" Extra Virgin Olive Oil
The best meals begin and end with the best olive oil.
Sold by Amazon
There are various ways to prepare a scrumptious meal for guests, but one ingredient no one should compromise on is olive oil. It gives the food a rich flavor, is excellent for ensuring even heat distribution and is healthier than sunflower oil. Graza promises that this 25-ounce bottle is made from 100% Picual olives from Spain and is genuinely "extra virgin."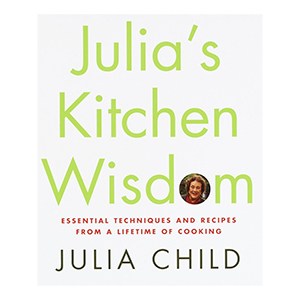 Knopf, 'Julia's Kitchen Wisdom'
Get guidance from the legendary chef herself. Bon appetit!
Sold by Amazon
You don't need to be a master chef to host a successful party, but it sure helps when you have some assistance. At their next party, your host can serve amazing dishes from the legendary Julia Child's "Kitchen Wisdom" book, which includes cooking techniques and more recipes than you can shake a spatula at.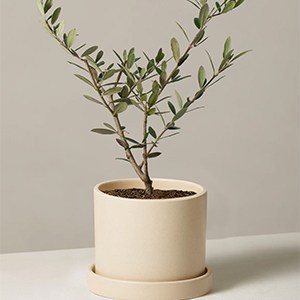 Extend an olive branch. Literally.
Sold by Amazon
The olive tree is a symbol of peace and harmony, so why not invite those elements into your host's kitchen? Each unique plant comes in a nursery grow pot nestled in your planter of choice. All you have to do is take good care of it. The small plants are about 10 inches when shipped, and the medium plants are about 16 inches tall.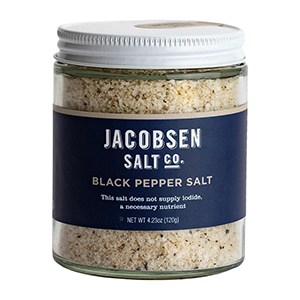 Jacobsen Salt Co., Black Pepper Salt
Salt and pepper's here. Infuse dishes with flavor with this coarse, kosher seasoning.
Sold by Amazon
Your host can never be accused of bland, tasteless food when they have this delicious seasoning on hand. Infused with ground Tellicherry peppercorns, the sea salt is the perfect flavor enhancer for steak, quiche or chicken. The salt is derived from Netarts Bay in Oregon and comes in a 5-ounce jar.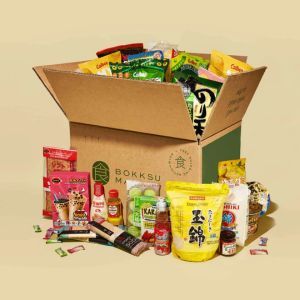 Get some Asian persuasion with this delightful discovery box filled with tempting treats and eats.
Sold by Amazon
Tired of serving the usual snacks at a get-together with friends? This snack box is the perfect alternative. The large box is crammed with Asian snacks, drinks, condiments and instant foods that are filling and impressive.
Want to shop the best products at the best prices? Check out Daily Deals from BestReviews.
Sign up here to receive the BestReviews weekly newsletter for useful advice on new products and noteworthy deals.
Charlie Fripp writes for BestReviews. BestReviews has helped millions of consumers simplify their purchasing decisions, saving them time and money.
Copyright 2023 BestReviews, a Nexstar company. All rights reserved.