Which Korres products are the most highly rated on Sephora?
Some of the most popular skin care products combine natural ingredients with science-backed formulations. Korres is a skin care company that gets its inspiration from ancient Greek homeopathic remedies, using plants, herbs and other extracts found in the Mediterranean country. But Korres also tests their ingredients in a lab, using scientific research to improve their work.
An excellent option for sensitive skin, Korres products are free of toxic ingredients and chemicals, such as parabens, formaldehyde and phthalates. Whether you need a cleanser for dry skin or a moisturizer for oily skin, you'll be able to have a healthy, glowing complexion no matter what your skin issues are.
The brand is also dedicated to green practices, using sustainably grown ingredients and recyclable packaging, so you can feel good about your purchase. If you're interested in the Korres line, these popular products sold by beauty retailer Sephora are a great place to start.
Most popular Korres cleanser on Sephora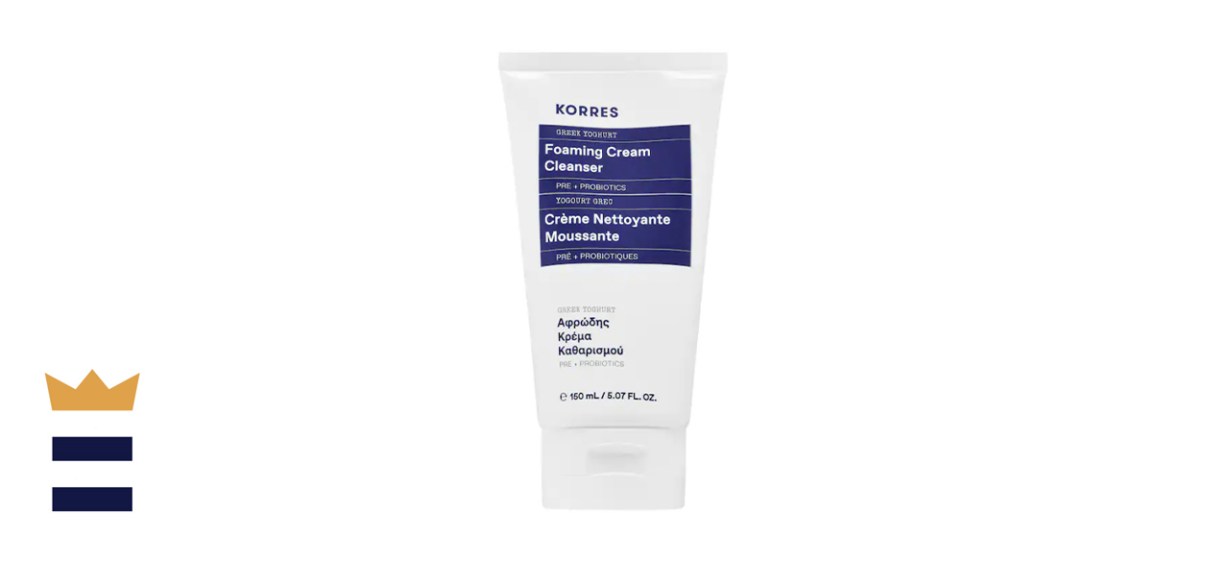 Korres Greek Yoghurt Foaming Cream Cleanser
This gentle cream cleanser uses Greek yogurt to provide prebiotics and probiotics that clean and nourish the skin. It also features seawater that contains protective antioxidants to increase the skin's moisture. Though it's safe for sensitive skin, it effectively removes makeup and deep cleans your pores for clear, smooth skin. The formula is cruelty-free, too.
Sold by Sephora
Most popular Korres moisturizers on Sephora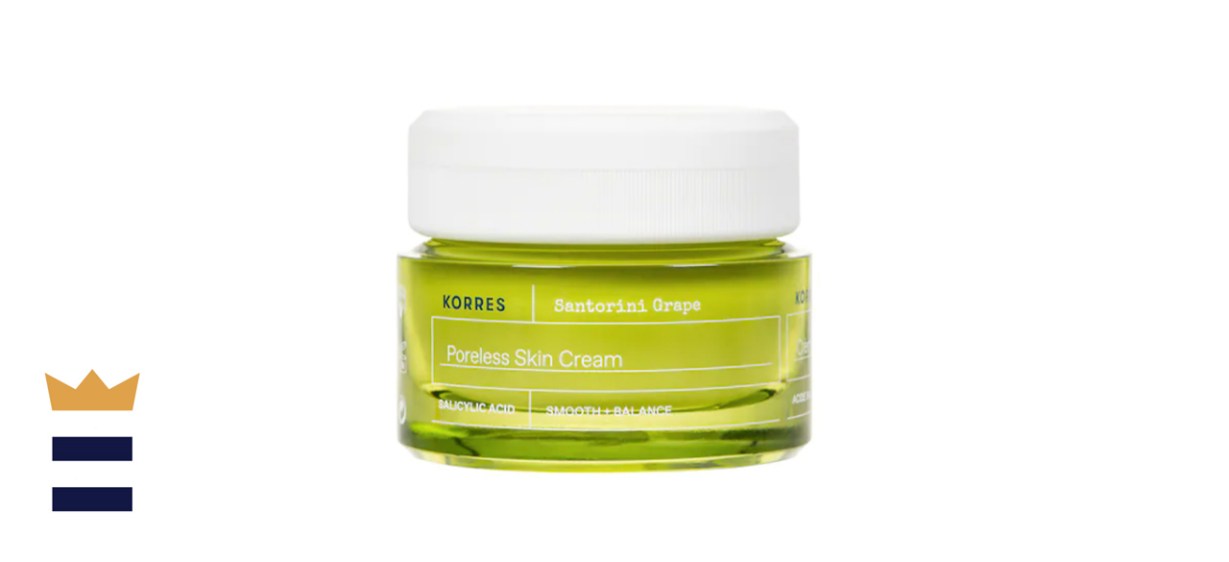 Korres Santorini Grape Poreless Skin Cream
This lightweight moisturizer is ideal for oily, combination and acne-prone skin. It contains salicylic acid to help clear the pores and reduce breakouts. It also has hyaluronic acid to keep your skin from drying out. This combination reduces oil production, so your skin stays shine-free all day.
Sold by Sephora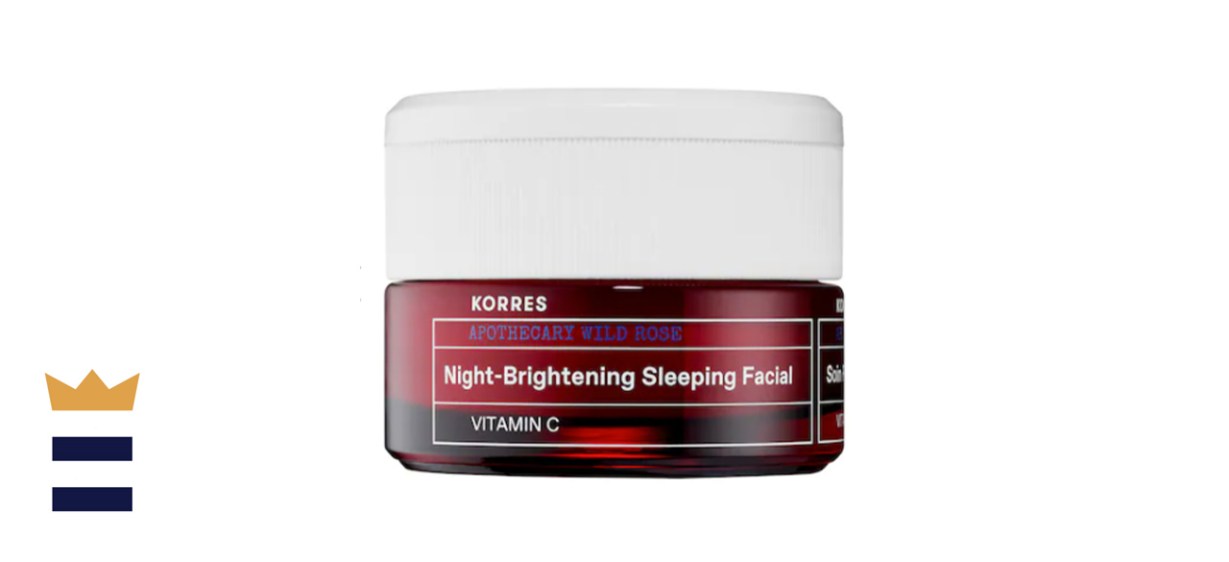 Korres Wild Rose Night-Brightening Sleeping Facial
If your skin's looking a bit dull, this rich night cream can help brighten and smooth your complexion overnight. It contains vitamin C to even out your skin tone, and wild rose extract to moisturize and provide a healthy glow. It also helps plump the skin, so you wake looking refreshed and revitalized every morning.
Sold by Sephora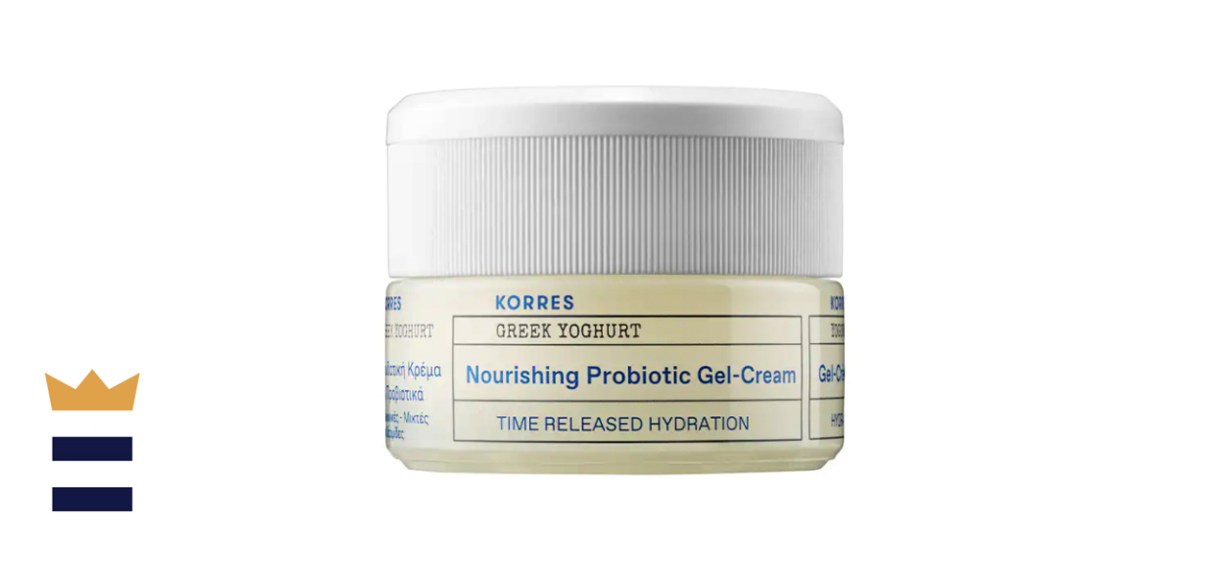 Korres Greek Yoghurt Nourishing Probiotic Gel Cream
If you want a gel-cream moisturizer packed with prebiotics, probiotics, vitamins and protein, this is a great option. It hydrates normal, oily and combination skin effectively. The Greek yogurt nourishes the skin, while the passionflower, hyaluronic acid and seawater offer long-lasting hydration. It can even help calm sensitive or irritated skin.
Sold by Sephora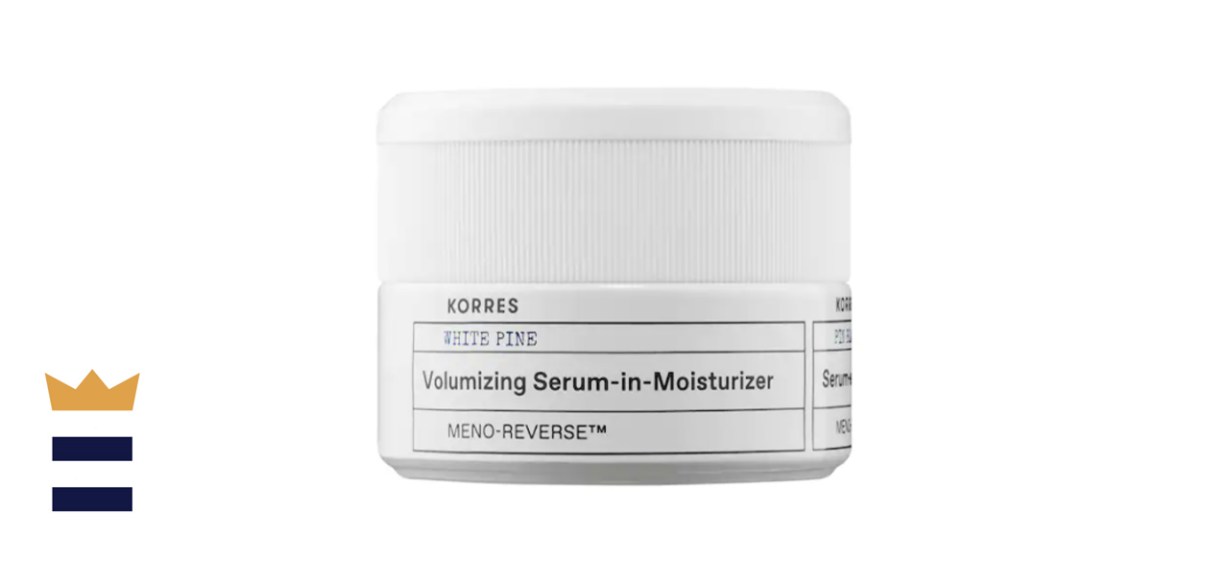 Korres MenoReverse Volumizing Serum-in-Moisturizer
Formulated for post-menopausal women, this moisturizer helps hydrate and fight collagen loss in the skin. It contains a blend of natural peptides that help smooth skin, Abyssinia oil to tighten complexion and white pine extract to encourage elasticity.
Sold by Sephora
Most popular Korres face oils and serums on Sephora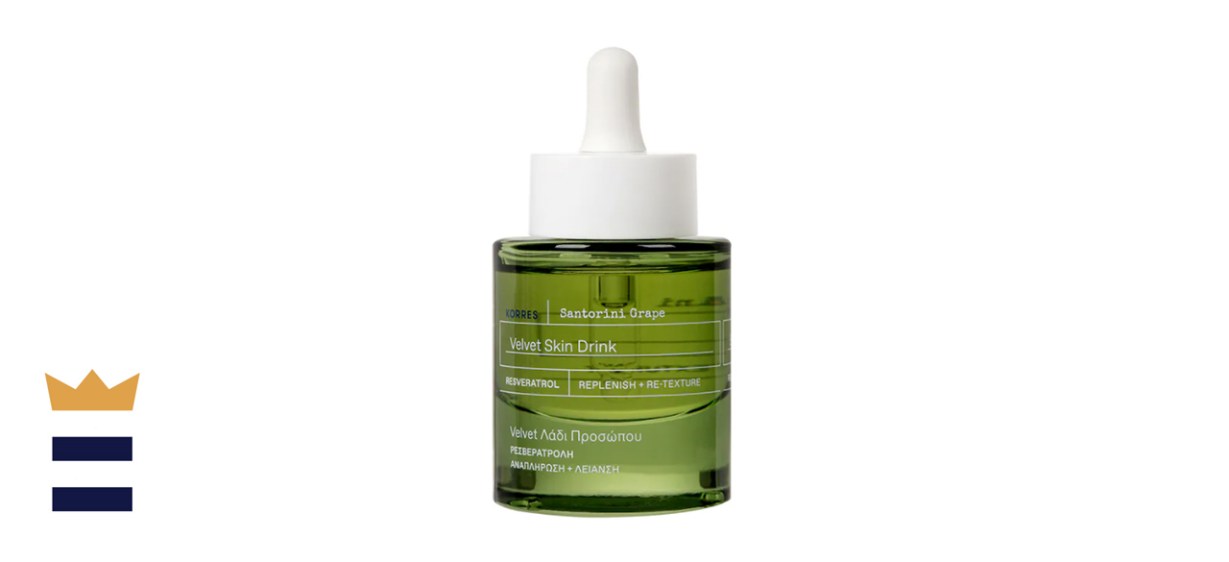 Korres Santorini Grape Velvet Skin Drink
This multi-tasking face oil offers antioxidant protection against environmental stressors that can leave your skin looking dull and dehydrated. It also helps soften and smooth the skin and leaves behind a healthy glow. The formula is also vegan and cruelty-free.
Sold by Sephora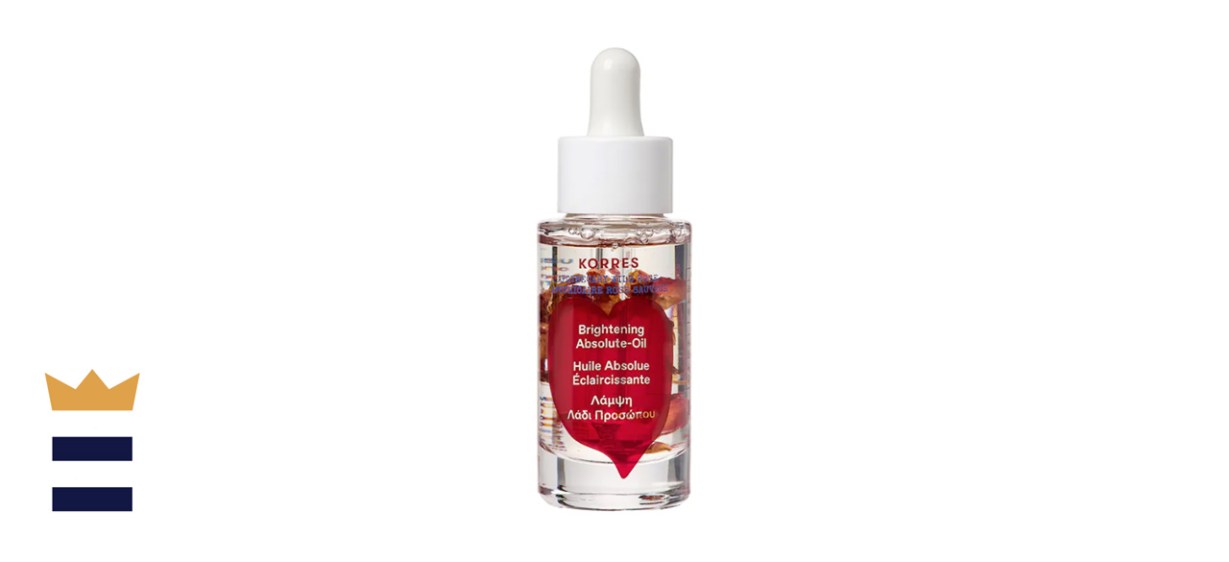 Korres Wild Rose Brightening Absolute Oil
Infused with wild rose petals, this rich face oil contains vitamin C to brighten and even out your complexion. It also provides moisture and gives the skin a luminous glow. The formula includes omega fatty acids to smooth the skin, too.
Sold by Sephora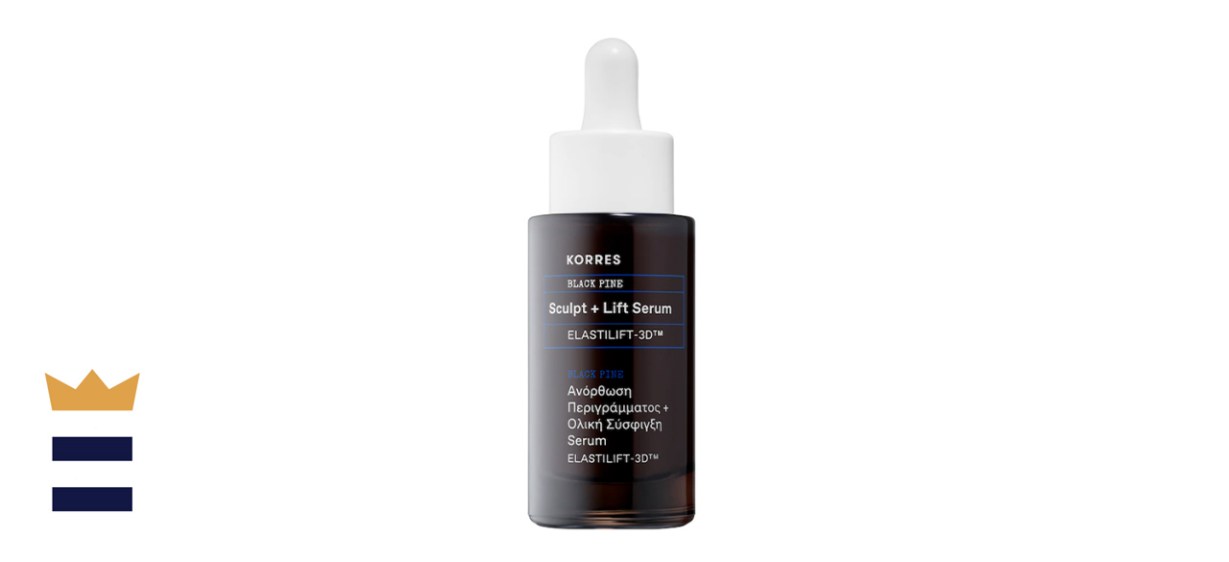 Korres Black Pine Sculpt + Lift Serum
This intense serum is a perfect option for anyone wanting firmer, lifted skin. It contains black pine to help boost collagen production and oat kernel extract to help lift the skin. The lightweight formula can also help smooth the skin.
Sold by Sephora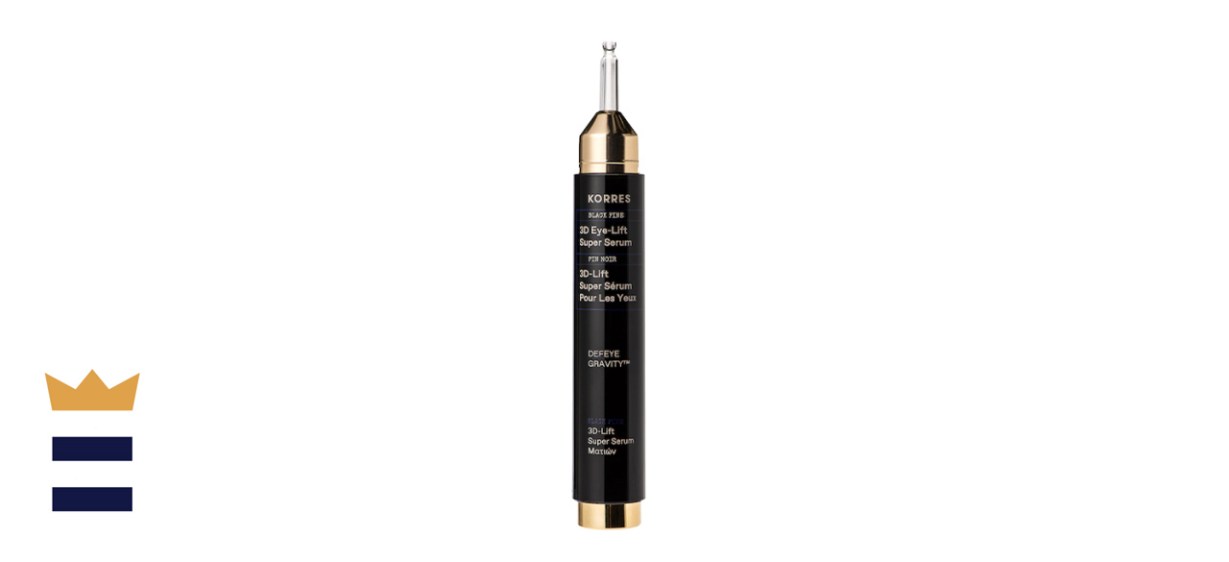 Korres Black Pine 3D Eye-Lift Super Serum
Look well-rested in the morning with this lightweight eye serum. It brightens the skin around the eyes and reduces puffiness for a fresh, wide-awake look. It features black pine to boost collagen and elastin production and mica to provide a brightening effect.
Sold by Sephora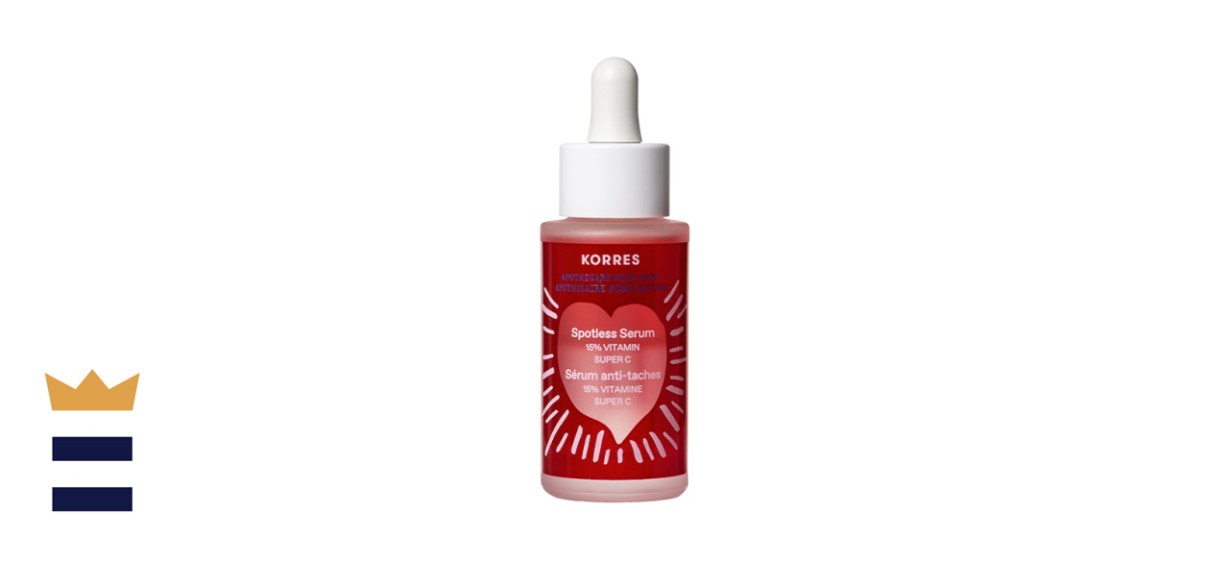 Korres Wild Rose Spotless Serum with 15% Vitamin Super C
This rich serum boasts 15% vitamin C to help brighten and even out the skin. It's highly effective for evening tone and smoothing out skin texture. It leaves you with soft, glowing skin and tightens pores, too.
Sold by Sephora
Most popular Korres treatment products on Sephora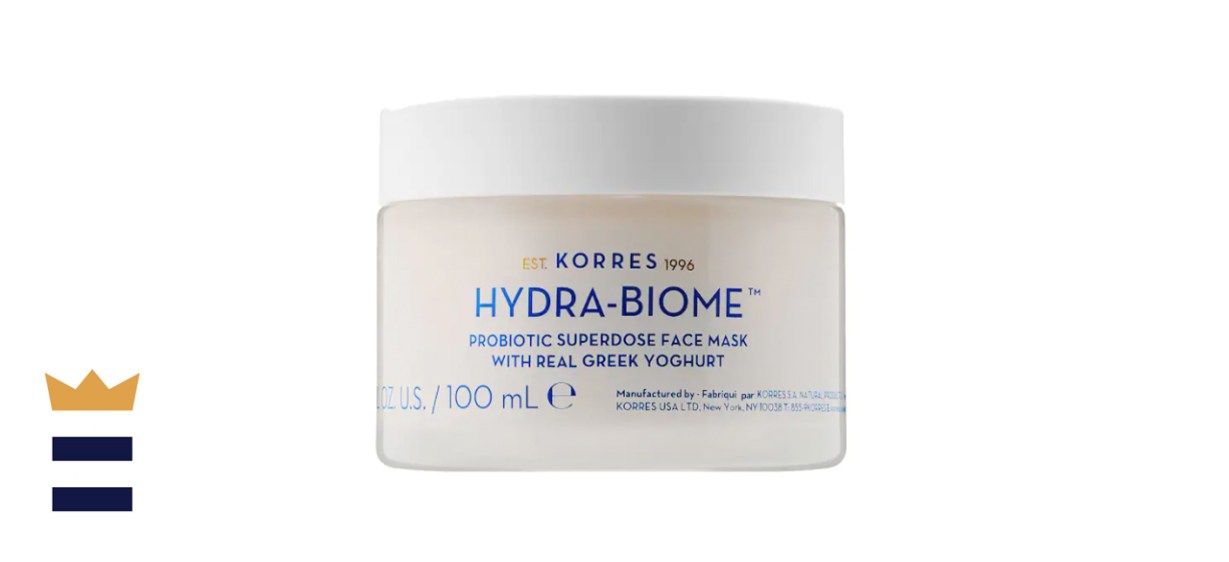 Korres Greek Yoghurt Probiotic Superdose Face Mask
This intense face mask features Greek yogurt, so it's packed with prebiotics and probiotics that can help balance and restore your skin in as little as 10 minutes. It also includes aloe leaf juice to soothe irritated skin and hyaluronic acid and rice extract for effective hydration. You can use it up to three times a week.
Sold by Sephora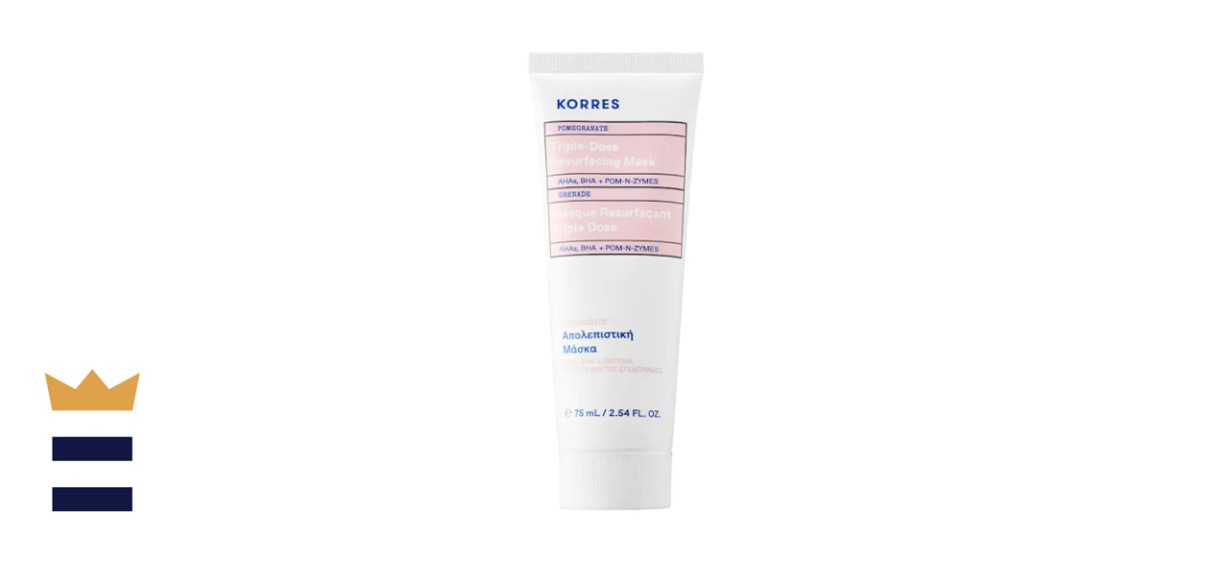 Korres Pomegranate Triple-Dose Resurfacing Mask
If your skin needs some extra exfoliation, this resurfacing face mask can do the trick. It contains alpha-hydroxy acids, beta hydroxy acids and enzymes to help remove dead skin cells and other pore-clogging debris. It also features kaolin clay to draw dirt and oil from the pores and pomegranate seed grains that act as an exfoliant. It leaves you with a brighter, even complexion, too.
Sold by Sephora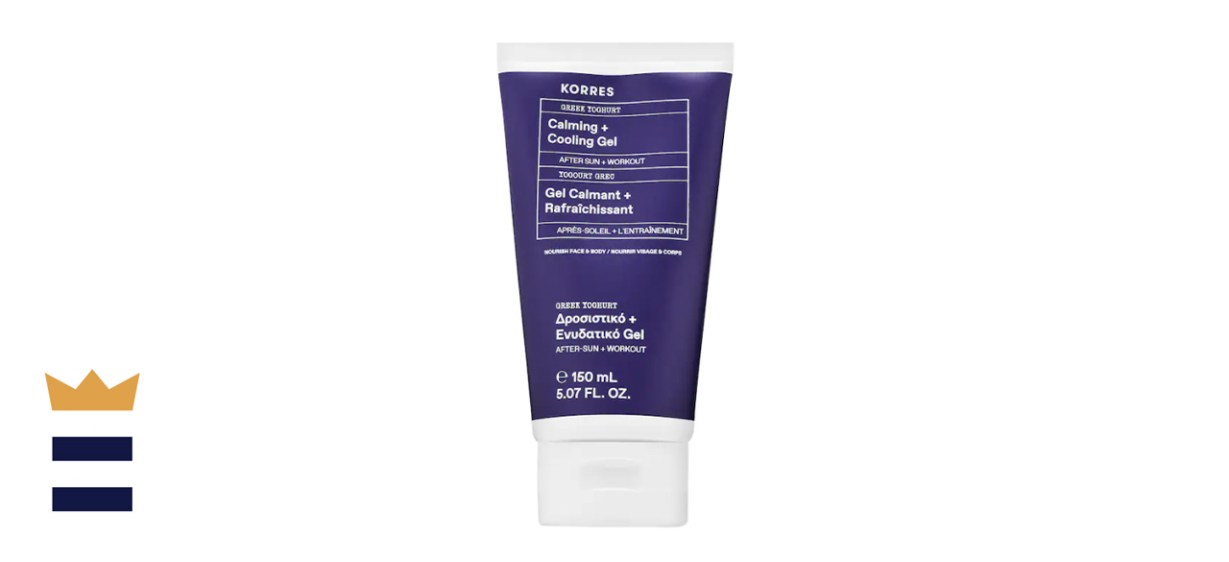 Korres Greek Yoghurt Calming + Cooling Gel
Suitable for use on the face and body, this lightweight gel features prebiotics and probiotics to help soothe and calm the skin after a day in the sun. It has calendula and almond oil to help fight dryness and Greek yogurt to nourish the skin. It's an especially effective treatment for anyone suffering from sunburn.
Sold by Sephora
Sign up here to receive the BestReviews weekly newsletter for useful advice on new products and noteworthy deals.
Jennifer Blair writes for BestReviews. BestReviews has helped millions of consumers simplify their purchasing decisions, saving them time and money.
Copyright 2022 BestReviews, a Nexstar company. All rights reserved.