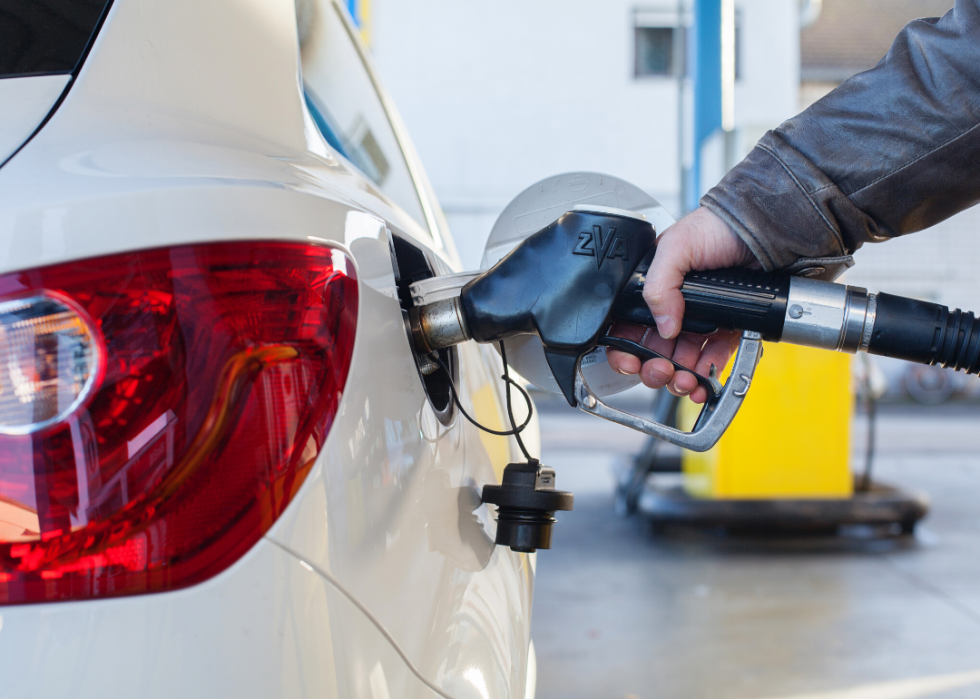 (STACKER) — Gas prices are defying market expectations this week, falling slightly from where they sat heading into Labor Day weekend.
The Organization of the Petroleum Exporting Countries announced earlier this week that it would extend cuts to production originally intended to be temporary through the end of 2023. The cuts are a move meant to push oil prices higher to generate more profit for producers among the cartel of oil-producing countries.
The announcement drove the cost of oil higher than it's been all year, but that leap hasn't shown up yet in prices for gasoline at the pump. Experts have begun to warn that higher gas prices could keep inflation raging into 2024.
Stacker compiled statistics on gas prices in Virginia. Gas prices are as of September 8.
Virginia by the numbers
– Gas current price: $3.57
– Week change: -$0.03 (-0.9%)
– Year change: +$0.04 (+1.2%)
– Historical expensive gas price: $4.87 (6/14/22)
– Diesel current price: $4.25
– Week change: -$0.04 (-1.0%)
– Year change: -$0.61 (-12.6%)
– Historical expensive diesel price: $5.83 (6/13/22)
Metros with most expensive gas in Virginia
#1. Washington, DC, (VA Only): $3.69
#2. Harrisonburg: $3.68
#3. Staunton-Waynesboro: $3.65
#4. Blacksburg-Christiansburg-Radford: $3.59
#5. Winchester: $3.59
#6. Charlottesville: $3.57
#7. Norfolk-Virginia Beach-Newport News: $3.55
#8. Roanoke: $3.54
#9. Richmond-Petersburg: $3.53
#10. Lynchburg: $3.51
#11. Bristol-Scott-Washington: $3.48
#12. Fredericksburg: $3.45
States with the most expensive gas
#1. California: $5.37
#2. Washington: $5.07
#3. Hawaii: $4.80
States with the least expensive gas
#1. Mississippi: $3.27
#2. Louisiana: $3.35
#3. Texas: $3.38