BestReviews is reader-supported and may earn an affiliate commission. Details.
Which Mattel toys are becoming movies?
"Barbie," starring Margot Robbie as a version of the title role and Ryan Gosling as Ken, is set to be one of the biggest hits of the summer. It's on track to make $60 to $80 million on its first weekend alone, and that's directly up against Christopher Nolan's next mega film, "Oppenheimer," which is tracking at around $40 million. With success already all but guaranteed, it's no surprise that Mattel is looking to turn as many of its other toys as possible into yet more hits.
Polly Pocket
These pocket-size dolls are set to be realized in much the same way as "Barbie." It's currently set to be written and directed by Lena Dunham of "Girls" fame, an indie darling creative like Greta Gerwig, co-writer and director of 'Barbie." Lily Collins of Netflix's "Emily In Paris" is attached to star as Polly herself.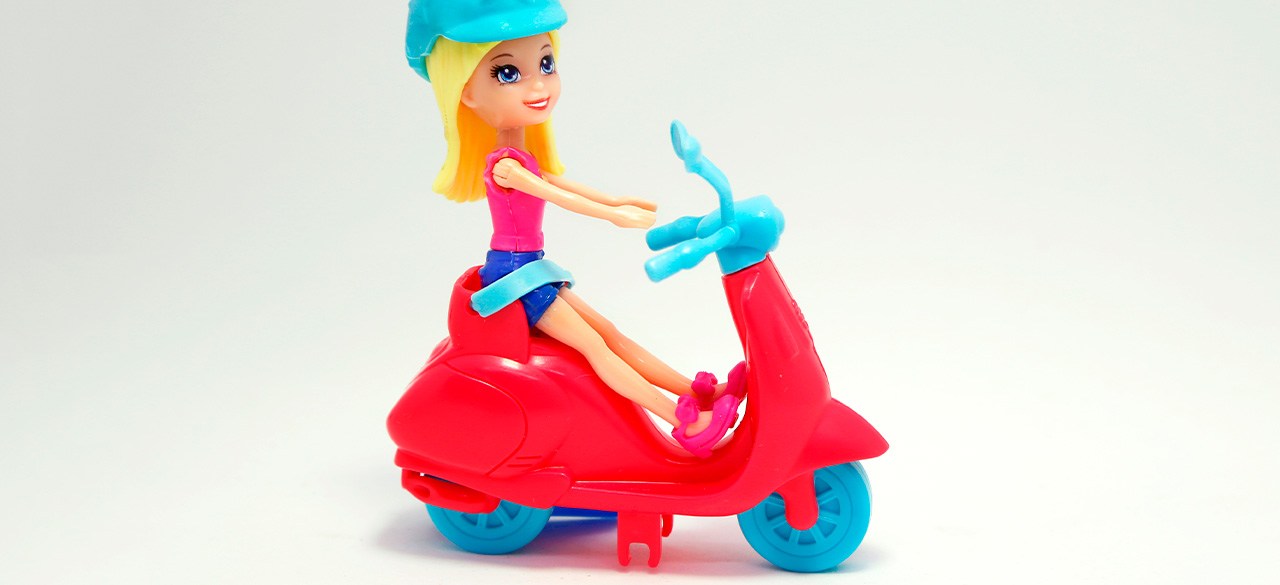 Uno
Sometimes the description of a film sounds like a fever dream, and Uno is one of those. At the moment, it's set to be an action-heist comedy set in the Atlanta, Georgia, hip-hop scene, with rapper Lil' Yachty being considered for the lead role. All of that is actually real.
Magic 8 Ball
A Magic 8 Ball film has been in development hell for decades, with takes on what a Magic 8 Ball film could be stretching from rom-coms to adventure flicks to horror. Now, it's being developed as a horror-comedy with a script from "Cocaine Bear" scribe Jimmy Warden.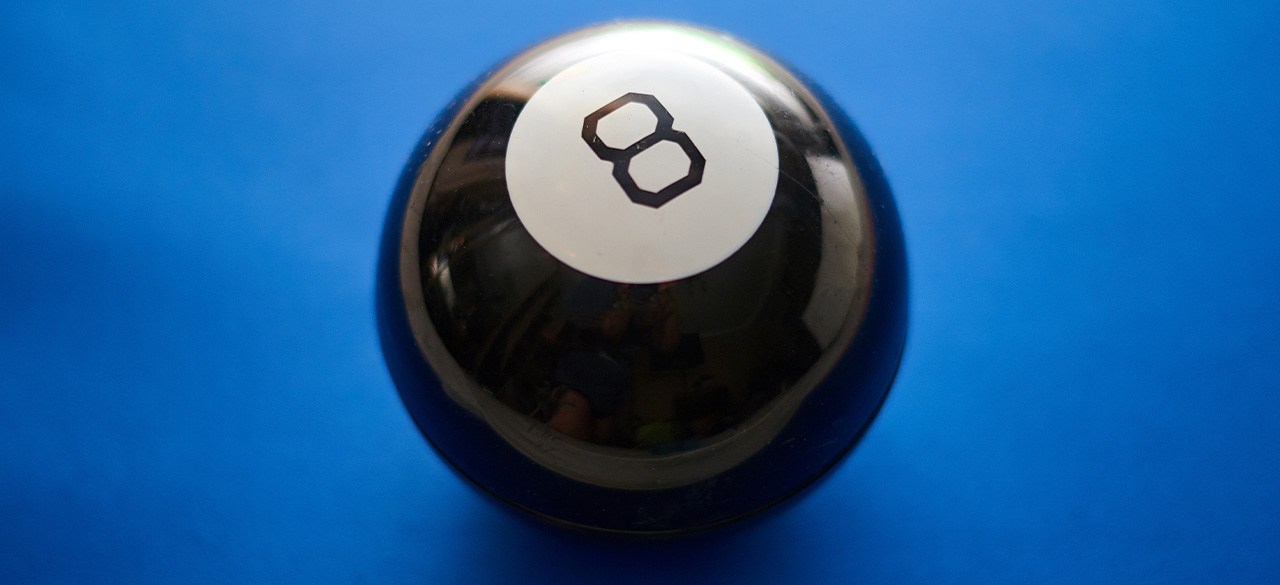 He-Man and the Masters of the Universe
One of Mattel's most known toys, all the characters across the entire Masters of the Universe banner have already been used in a dizzying array of entertainment mediums. This includes many TV series, two films, several books, comics and magazines and even video games. Now a new live-action film is in development, the first since the Dolph-Lundgren-starring film from 1987.
Rock' Em Sock' Em Robots
Ever since this toy's debut in the mid-'60s, it's been the bane or joy of many a sibling, parent, child and friend. Unsurprisingly, it's one of the more noteworthy adaptations in the works, with Vin Diesel of the Fast and Furious franchise attached to both star and produce. The last major update on the film has it following a father and son who bond with a war machine.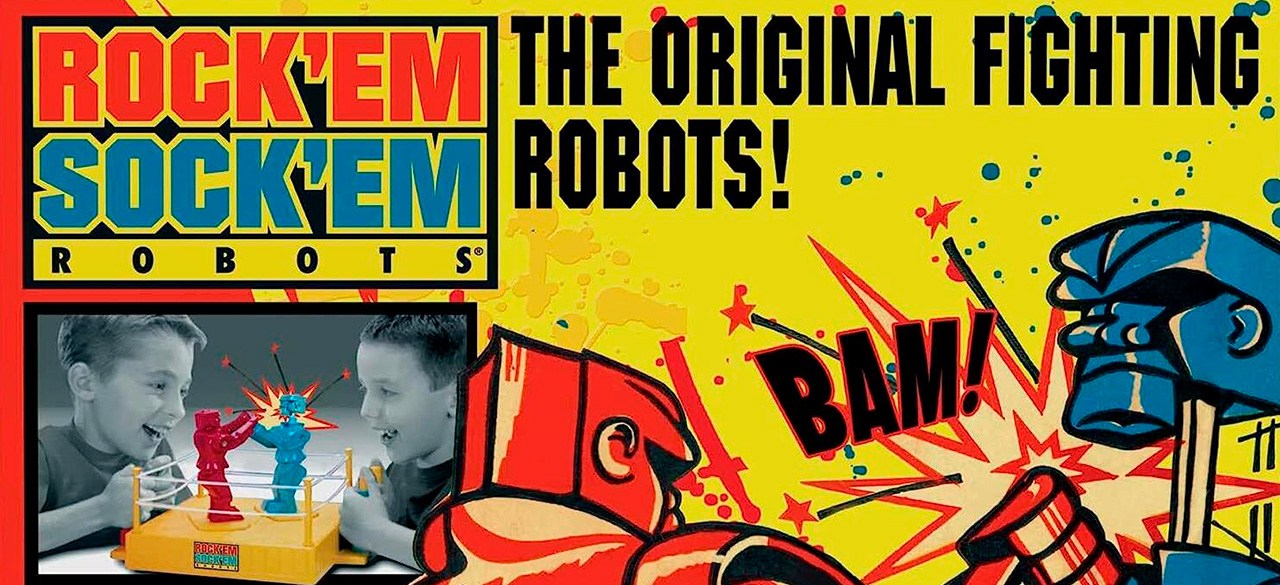 Other possibilities
According to a report by The New Yorker, Mattel has a staggering 45 films in some stage of development. Only 17 of those have been announced in some capacity, including the above. The other 12 are:
American Girl has a long history of providing fun and education in equal measure. The latest update on the in-development live-action film has it being a cross between "Booksmart" and the Bill and Ted film series.
A Barney movie has been in development since as early as 2019. Daniel Kaluuya, Oscar winner for "Judas and the Black Messiah," is producing and starring in the film. It's described as surrealistic.
Big Jim isn't one of the most-known toy lines since it peaked in popularity several decades ago. Nonetheless, a film centered on it is set to be directed by Dan Mazer, co-writer of both 'Borat" films.
Boglins, squishy hand puppets from the '80s, are being considered for a Halloween-type movie. Mattel has said to think of it as "Gremlins," but with a twist.
A Chatty Cathy and Betsy Wetsy two-hander film has no known updates outside of being produced by Jason Bateman's production company Aggregate Films. Bateman is most recently known for Netflix's "Ozark."
Christmas Balloon isn't based on any toy but a true story about a girl who tried to send Santa a Christmas list via balloon. It's an attempt for Mattel's film division to set a precedent for more films that aren't based on its toys.
Hot Wheels is still in the early stages. Not much is known about it except that J.J. Abram's Bad Robot company is producing it as an "emotional, grounded and gritty" film.
Major Matt Mason has Tom Hanks, two-time Oscar winner, attached to the title role. The same New Yorker article noted that the toy was the inspiration for Buzz Lightyear, a role Tom Hanks also played.
Matchbox is another toy car flick in early development. If Hot Wheels doesn't make it, maybe Matchbox will. Or vice versa.
Thomas the Tank Engine has already appeared in many films and TV series, but now there's a film in development that's a mix of animation and live-action.
View-Master is another film so early in development that only its planned existence is known.
Wishbone, the beloved '90s children's program that followed a live-action dog acting as the lead from famous literary works, has a feature film reboot in development. Like "Christmas Balloon," it's an attempt by Mattel to not be boxed in with only films based on toys.
Best Mattel toys that match the upcoming movies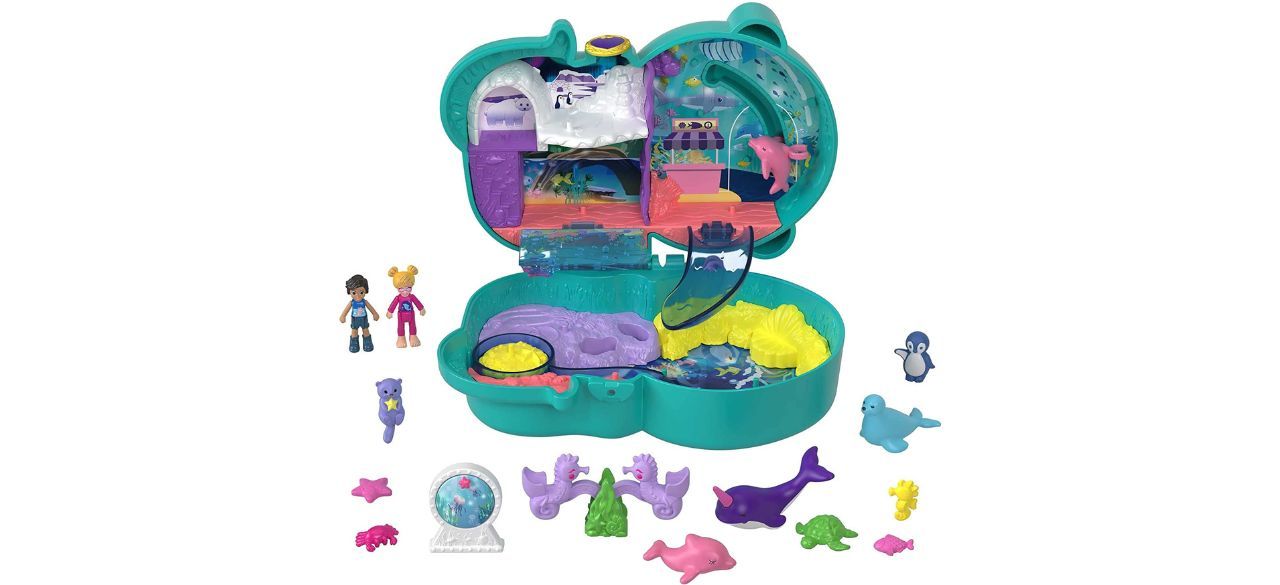 These tiny toys are perfect for keeping your kids entertained on the go. There are 15 sets, all of which come with enough toys to keep several kids happy.
Sold by Amazon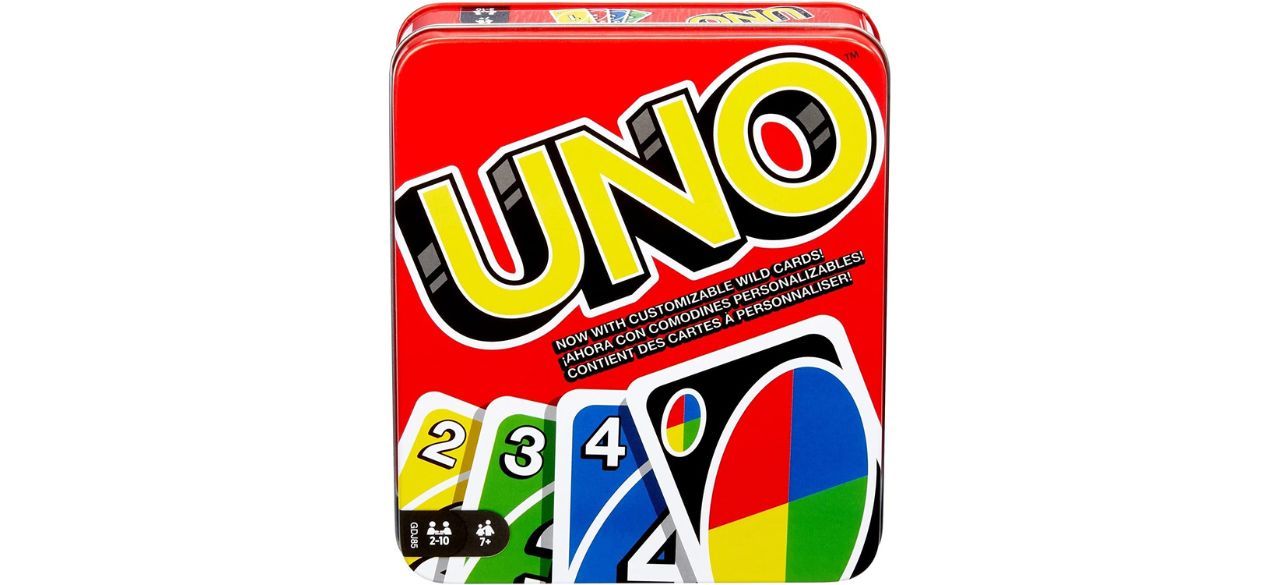 Uno Card Game in Collectible Storage Tin
Uno is an excellent card game for even the youngest kids, thanks to its simple rules and color-coded gameplay. There are countless versions of Uno on the market now, but this original version is still a favorite.
Sold by Amazon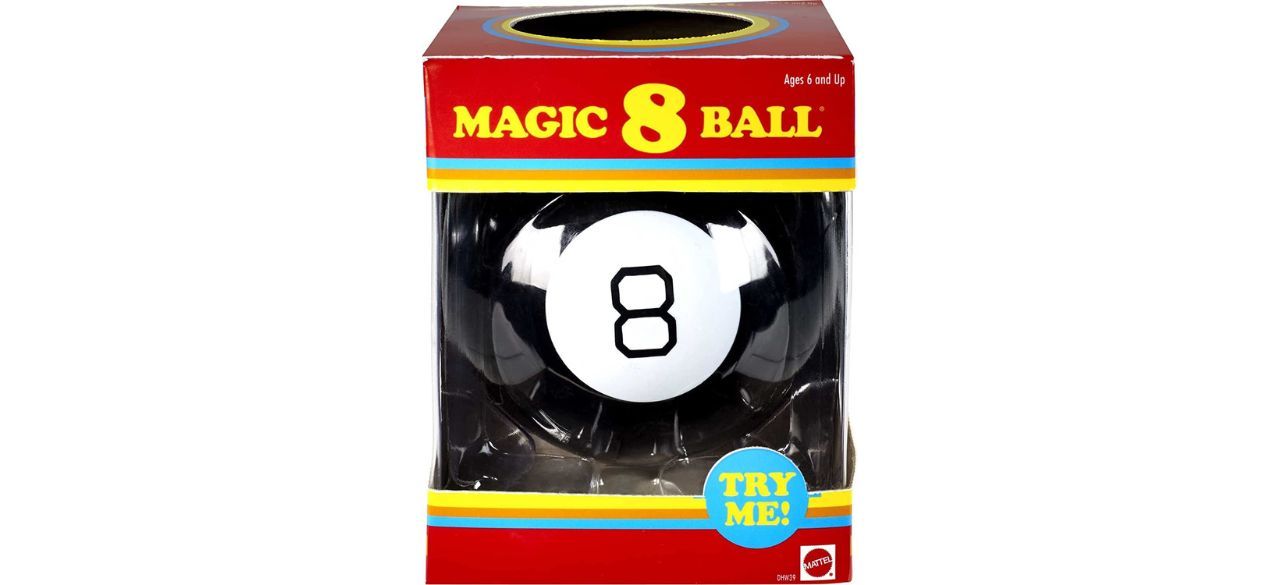 If you've ever plucked flower petals to determine if someone loves you or flipped a coin to make a decision, you know how to use this toy. The box and design of this one is a throwback to its original release.
Sold by Amazon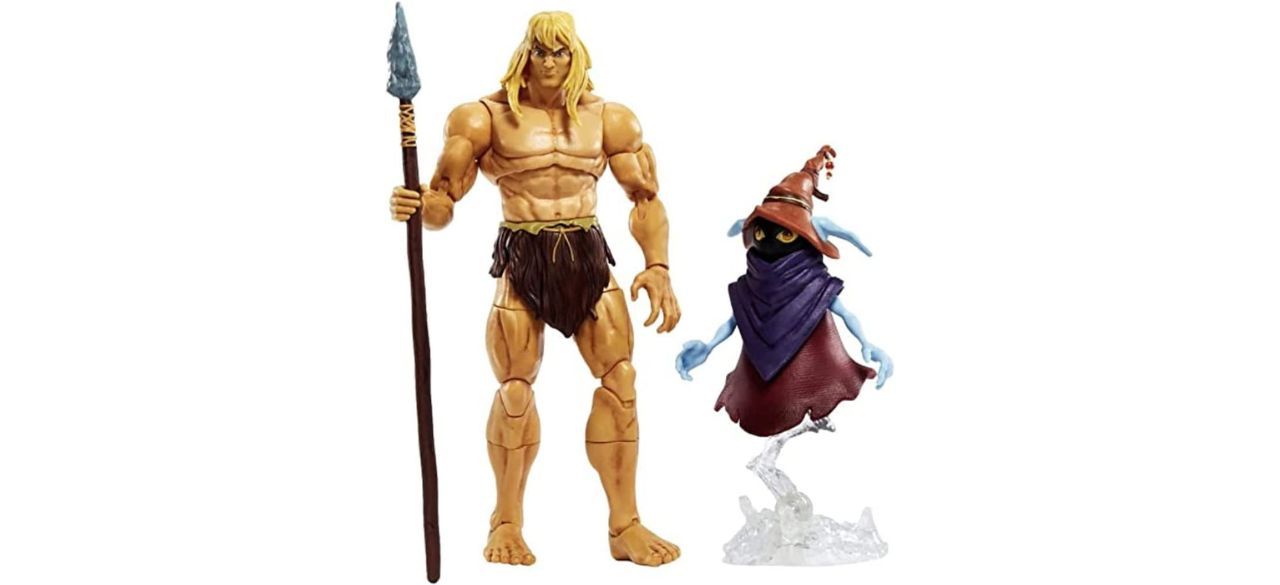 Masters of the Universe Masterverse Revelation Savage He-Man Action Figures
This two-toy set comes with one of the many versions of He-Man, one with more of a Tarzan-type feel. It also includes a friend of He-Man, Orko.
Sold by Amazon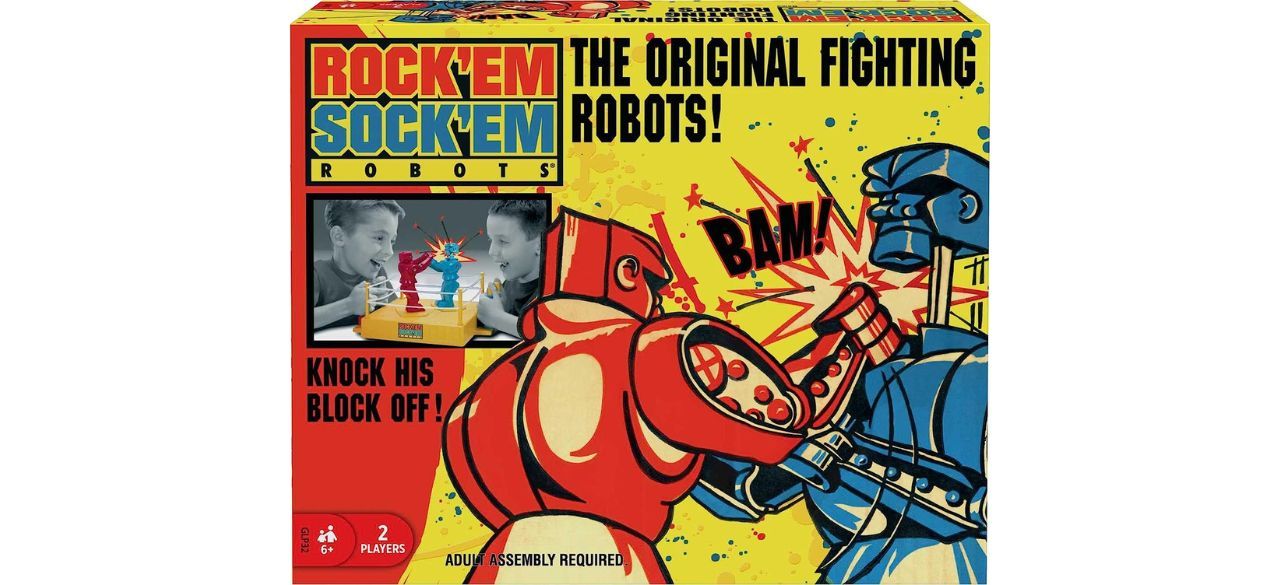 Mattel Games Classic Rock' Em Sock' Em Robots
Nothing about this version of the toy has changed since its debut, aside from perhaps the materials used. But, if you want something more modern, there are also "Jurassic World" and "Batman vs. Superman" versions.
Sold by Amazon
Want to shop the best products at the best prices? Check out Daily Deals from BestReviews.
Sign up here to receive the BestReviews weekly newsletter for useful advice on new products and noteworthy deals.
Jordan C. Woika writes for BestReviews. BestReviews has helped millions of consumers simplify their purchasing decisions, saving them time and money.